Working in the FinTech industry is like coming and going, requires a high degree of professionalism in a thoroughly relaxed working environment and is above all characterised by innovation as well as good, clever and future-oriented ideas, according to the widespread consensus. But who are actually the brains and movers behind these creative thought processes, at the intersection of finance, digital technologies and entrepreneurship? In our series: The Faces of FinTech, we regularly ask one person from the payments and banking industry the same ten questions. This time Katja Hunstock answers our questions.
May we present…
In the course of our day-to-day work, we frequently encounter exciting people who work in the same field, who we meet only once or every now and then, or who have even grown very fond of us privately – each of them has a story of their own. We interviewed a few of these people from our closest FinTech environment to put a face to them. To share why this industry is much more to them than just another way to pay his rent. We would like to briefly portray and introduce these people and their vita in a category of their own and have designed a questionnaire that is always the same.
This time Katja Hunstock answers our questions. Katja is Head of Business Unit – Open Banking at finleap connect.
Who are you, what do you do?
My name is Katja, and I am Head of Business Unit – Open Banking at finleap connect. I joined finleap connect in the summer of 2019 as a Principal Product Manager. I currently head the Open Banking business unit. The team deals with everything related to Open Banking that goes beyond PSD2. It's the core of what we do at finleap connect.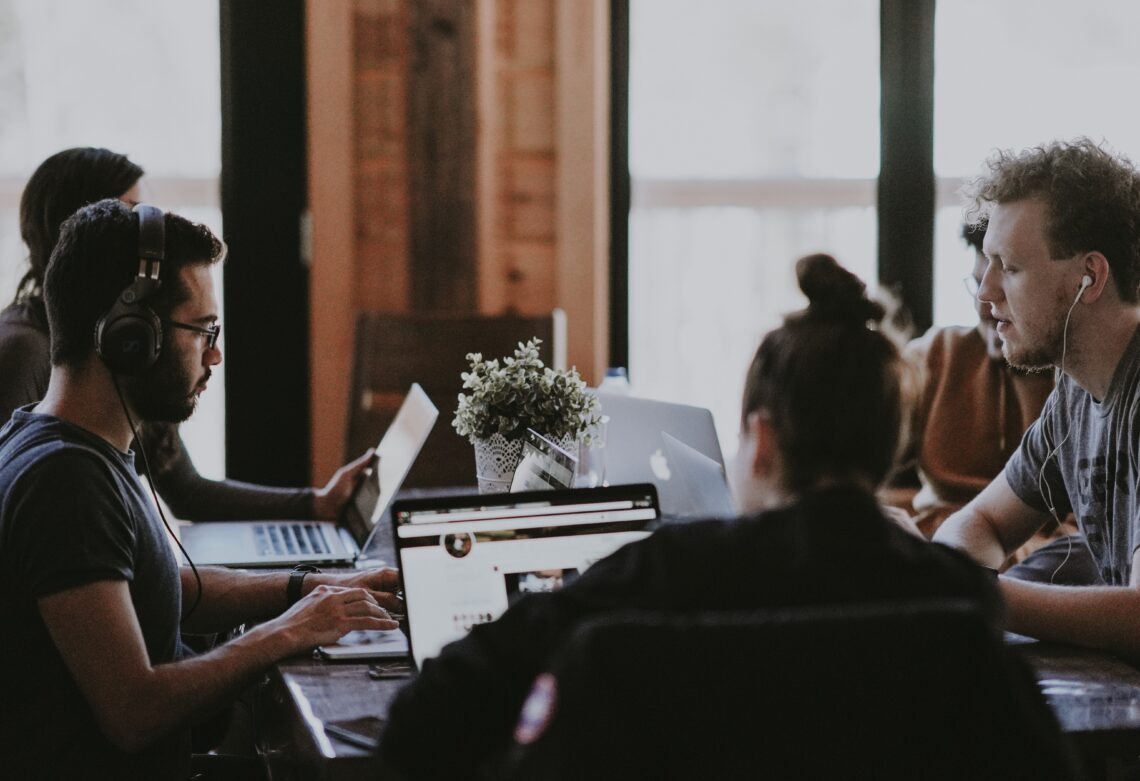 When did you first notice the word FinTech?
2013 when I first moved to Berlin and started at a startup. During that time, I kept coming across hip companies in the FinTech industry.
What were your first encounters with the payment and banking industry?
My interest in FinTech started during my studies. I studied economics and was always surprised at how slowly the financial industry was changing. There is so much potential for disruption and the development of new products and services.
So I realized early in my career how much I liked working in technology. There are so many ways we can use it to solve real people's problems. With FinTech, you can very quickly make a real impact on how people interact and use technology.


Katja Hunstock: "The technology is at the heart of it".


How do you define FinTech?
The combination of a very established market (financial industry) and the ability to use technology to change it.
What do you think established companies do better than FinTechs?
The large companies usually have very well defined processes that have been used and developed for several years and that make a lot of things predictable. These are, for example, good internal communication and practiced coordination channels. Nevertheless, it is precisely these well-trodden paths that can pose a challenge and fail to promote innovation.
What can you learn from FinTechs?
Technology is typically at the heart of a FinTech, which means that its ability/flexibility to leverage the latest technologies without impacting the overall operation allows for faster time to market and shorter timelines.
FinTechs tend to be more user-centric and experiment more to really meet user needs. I believe that a willingness to take risks and make adjustments through real-time feedback are key.


Elon Musk and the Olympics


Why do established (large) companies have such a hard time with digitalization?
Because they have so many processes established, their change has a much larger impact, making it much more difficult to plan and manage.
The "fear" of the risks and the fact that they were not user-centric in the past, and having to change that mindset takes time and expertise.
What would you do for a living if you weren't working in the payments and banking industry?
I would have loved to have a career in sports and compete in the Olympics.
Which company would you like to work for one day?
Nike – as a sports fan, Nike has always been a brand I've followed. And I can identify with a company that attaches great importance to diversity and sustainability.
"I can identify with a company that cares about sustainability."
Who would you like to have a beer with?
It would be very interesting to have a beer with Elon Musk and dive deep into what goes through his mind when everything is against his plans. I'd like to find out where he gets the motivation to still pursue a greater goal.