These are our candidates for the "FinTech of the year" : Kontist GmbH
The industry has grown up and has long outgrown its infancy. There are so many companies that shape the industry but not all of them are equally well known. Who are the companies that are the glue between finance and digital technologies?
We still consider it important and relevant to give an award to the most interesting and most relevant German FinTech/Startups. An award from the industry in which we are all active, for the industry. Not bought, not externally influenced, reserved for our independence. As we are diverse and furthermore everyone has different views and focuses, this has always resulted in a good mix. The nominations come from the heart, but the final evaluation process is done by us and is completely detached from us.
At this year's presence event, the Transactions 20 conference in February 2021, we want to set the price for the Fintech of the year 2020 to lend. In total we have 15 Fintechs nominatedwhich the jury will evaluate in the next weeks according to certain categories. As every year, you are in demand as a strong voice of the Fintech community to give the audience award. The voting will start soon, but first we would like to give the nominated companies the opportunity to introduce themselves.
Accountant Ltd.
Freelancers and freelancers shape the future of work – they are the fastest growing group in the European labour market. However, freelancers in Germany spend an average of 25 days and more than 3,000 euros per year just to manage their finances. On average, around 2,500 euros of this goes to the tax consultant. Knowing and forecasting their liquidity and the processes involved in accounting and tax payment are their greatest challenges.
Contact provides freelancers and self-employed professionals with an all-in-one financial solution that combines business banking, accounting and tax calculation. The basis is the intelligent business account, which enables intuitive banking in real time. With just a few clicks, account customers can obtain an overdraft facility or a virtual card within minutes.
What is special about Kontist: Bank transactions are automatically categorized, the proportional sales and income tax is dynamically calculated and stored in virtual sub-accounts. Thus, the freelancer sees his actual available budget in real time.
For the freelancers who do their own accounting, we offer deep integration with the most popular accounting systems. Kontist synchronizes with them in real time and does much of the administration automatically.
For clients who wish to completely outsource their accounting and tax tasks, we have recently started to organize a complete service. It combines the management of banking transactions, accounting processes and tax issues. By linking all the relevant financial aspects, freelancers have access for the first time to a precise tax calculation that is updated daily. No additional tax consultant or accounting tool is required. For the freelancer it is very simple: he only has to process his income and expenses via the familiar, very intuitive Kontist app – Kontist organises the rest for him.
Thus Kontist becomes a new category in financial services, a "single point of truth" for the business life of self-employed and freelancers.
Facts and figures about Kontist
distribution channel: B2B
Target group: freelancers and self-employed persons
Country of destination: Germany
Status of financing: Series A
Further financing planned?:yes
Name of the product(s):
Kontist Tax Service; Kontist Duo; Kontist Premium; Kontist Free
"The only business account that automatically calculates your taxes and builds reserves in sub-accounts."
The business model of Kontist
Kontist redefines financial services for a large and rapidly growing group. Freelancers save important time that they can invest in their business by radically simplifying or automating their financial management. Above all, they gain significantly more planning reliability in real time. Our offer is tailored to their specific needs by integrating the classic business account with accounting and tax functions into a single, easily accessible, fully digital interface. The great added value results from the evaluation of data flows from banking transactions and the resulting automation of financial management. Thus, a daily updated tax calculation is made possible by Kontist Steuerberatungsgesellschaft and made available via the Kontist App, which neither conventional banks nor tax offices can compete with. In addition, the Kontist App is simple in language and handling, which further reduces the complexity of finances for freelancers.
Kontist has the same sources of income as other banking providers, plus additional income from the organisation of our clients' financial accounting and tax processing – which has an income potential that is approximately eight times higher than that of banking. Our business model is based on subscriptions: We charge EUR 99 per month for the tax service (introductory offer); this package includes the Premium Account as well as the organisation of accounting, VAT returns, business and private income tax returns. Clients who want to do their own accounting will receive our premium account in a bundle together with a lexoffice software package in the "Duo" package for EUR 12 per month. The premium account itself (9 Euro) offers, in addition to physical and virtual cards, the automatic reserves for sales and income tax as a USP. We also offer a free account with a virtual card;
In addition, we at Kontist also want to bring about a change in attitude towards self-employment in Germany. After all, "salaried work" is the norm here in Germany, and many framework conditions are geared towards it. The Kontist Foundation was founded as a lobby group to promote adequate political conditions for self-employment in Germany. It has also set up a mentoring programme in which it accompanies self-employed people in different phases of their business. The foundation is also committed to teaching entrepreneurship as an alternative working model at an early stage – namely during schooling.
Account: the founders & investors
The idea for Kontist came from Christopher Plantener, founder & CEO of the company. Chris is a long-time, passionate entrepreneur and eight-time founder. What has always been on his mind? The support of SMEs and self-employed people through innovative products and services. His last company before joining Kontist was Debitoor, a SaaS accounting software specifically designed for SMEs, which is now available in over 30 countries and 6 languages.&nbsp
Since 2018, Sibylle Strack has been at his side as Co-CEO: Sibylle is one of Germany's leading specialists in payment and banking. Prior to joining Kontist, she was a consultant at Accenture for many years and also headed the current account and payment transactions division of the German Savings Banks and Giro Association, where she helped shape the strategic direction for around 400 member savings banks.
With Founders, a Danish VC, and the Haufe Group, Germany's leading provider of accounting and tax software, Kontist has strong investors and partners.
Milestones: what Kontist has achieved so far
2016: Beta Launch
2016: Two seed rounds in the millions before the official launch
2017: Official launch
2018: Haufe Group comes on board as strategic Series A investor
2019: Establishment of the Kontist Foundation
2020: With the launch of the Kontist tax service and the founding of Kontist Steuerberatungsgesellschaft, we take a giant step in our product vision and mission to reduce the financial administration costs of self-employed people
2020: Additional banking services such as overdraft facilities for the self-employed, new card offering, mobile pay, account change service
Success in 2020
For us at Kontist, 2020 was the best year so far despite Corona. We have hired 15 additional employees since the spring. We have achieved very good results in the acquisition of new customers – we are recording an average monthly increase of around 80% compared to the same months last year. On the product side, we have greatly increased the speed of innovation. Due to current customer needs during the Corona period, we brought product development forward and developed the digital tax service, which was originally planned for 2021, within only four months.
Above all, we are confident that in these difficult times we can offer exactly the help that freelancers and freelancers need. Many are severely affected by the Corona crisis. We set up a corona task force at an early stage and quickly launched concrete measures with immediate benefits: e.g. a legal aid hotline, an online tool for simple tax deferral and reduction of tax prepayments as well as individual crisis consulting. We have been rewarded by our customers for this with the highest satisfaction value we have ever had.
Parallel to this, the Kontist Foundation has developed during the pandemic into a real mouthpiece for the self-employed. Almost every day, it organised expert webinars on current political, legal and economic issues, as well as monitoring the implementation of the bridging aid and providing commentary in the business media.
A petition for more effective help for the self-employed, for which the Kontist Foundation together with other self-employed people's associations has campaigned, will soon be submitted for hearing before the Petitions Committee of the Bundestag – something that only 41 other Bundestag petitions have managed to do so far.
What makes you special?
Freelancers and sole traders feel misunderstood, neglected and not adequately served by banks and tax consultants despite their economic importance. The reason is that their individual support is not considered lucrative.
Kontist was founded by freelancers for freelancers and is characterized by an uncompromising focus on this group and the solution of their central problems. Since our foundation in 2016, we have brought movement to the financial sector for the self-employed – and continuously introduced innovative services: From the first mobile business account to seamless accounting integrations and the availability of overdraft facilities for sole traders in record time. Now the focus is on the digital organization of all accounting processes and common tax issues for freelancers.
We don't rest on our laurels and are constantly developing ourselves further, because our commitment to freelancers gives our company a meaning far beyond financial success.
In the words of one of our customers:
"There's no way around you as an independent. There is no one who does what his target group needs so well. You are always one step ahead. Whenever you launch something new, I think to myself: It's obvious! And then I ask myself, "Why doesn't somebody else offer it?"
What makes your team?
A large part of the team has worked independently in the past and knows and understands the central problems of our customers from their own experience. They are all passionate about contributing to the solution and making financial management easier for freelancers.
In keeping with the freelancer mentality – initiative and flexibility – we at Kontist are trying to create a new work culture to release the entrepreneurial talent in our team. We try out new ways of self-organisation, decision-making and leadership. In the financial and banking context, we consider this to be something very special.
As it is important to us to reflect the diversity of our target group in the company, we are very proud of the diversity in the team: The team is made up of 35 nations, more than 40% of the team are women, and we have a surprisingly high age diversity for a start-up. With our two CEOS Sibylle Strack and Christopher Plantener, we also adopt a modern co-leadership approach.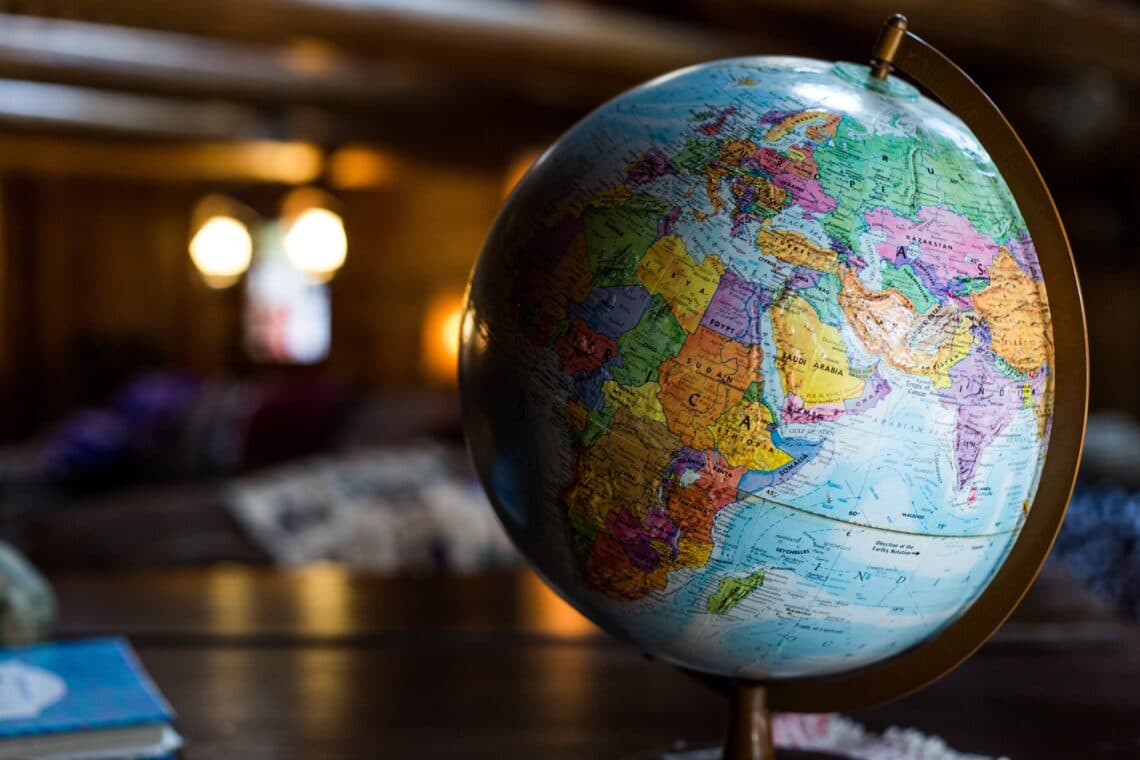 Where do you see yourselves in the future?
With the digital tax service we have just reached a significant milestone. We are now focusing on making this service successful in the market. If we look even further into the future, we want to be perceived very soon no longer as a pure banking service provider, but as a problem solver for freelancers and self-employed people.
Last words
Further information about Kontist can be found on the website https://kontist.com in German and English. Our press releases can be viewed and downloaded at https://kontist.com/press/ at your disposal.
On the website of the Kontist Foundation you can find out https://www.kontist-stiftung.com more.