May we present: Maren Hot From the DKB.
Working in the FinTech industry is like coming and going, requires a high degree of professionalism in a thoroughly relaxed working environment and is above all characterised by innovation and good, clever and future-oriented ideas, according to the widespread consensus. But who are actually the brains and movers behind these creative thought processes, at the intersection of finance, digital technologies and entrepreneurship? In our series: The faces of the FinTech industry we regularly ask a person from the payment and banking industry the same ten questions. This time Maren Heiß answers our questions.
May we present…
In the course of our daily work, we frequently encounter exciting people who work in the same field, who we meet only once or every now and then, or who have even grown very fond of us privately – each of them has a story of their own. We have selected a few of these People from our closest FinTech environment to put a face to them. To share why this industry is much more to them than just another way to pay your rent. We would like to briefly portray and introduce these people and their CVs in a category all of their own and have designed a list of questions that is always the same.
This time, Maren Heiß answers our questions. Since October 2020, Maren has been Head of Private Clients at the Deutsche Kreditbank AG (DKB).
Who are you, what do you do?
I am Maren Heiß, Head of Division at DKB and responsible for many exciting topics in the area of our private customers. We are responsible for almost everything that makes up banking in the private customer area. From risk and regulatory topics to product management areas and of course online sales. To name just a few of the topics.
Maren Heiß: "Fintechs are innovatively addressing the future of our industry".
When did you first notice the word FinTech?
I think this was around 2010, which is where the word first showed up for me in studies.
What were your first encounters with the payment and banking industry?
That was a long time ago – as a former Knax Club member (children's club at savings banks) – I got my first savings book. I wasn't at school at the time. And I already worked as a holiday job at a savings bank when I was 16, so I made a commitment pretty early on.
How do you define FinTech?
FinTechs, to me, are companies that are innovating with the future of our industry, have little legacy, and mostly stand for a service, software-as-a-service.
What do you think established companies do better than FinTechs?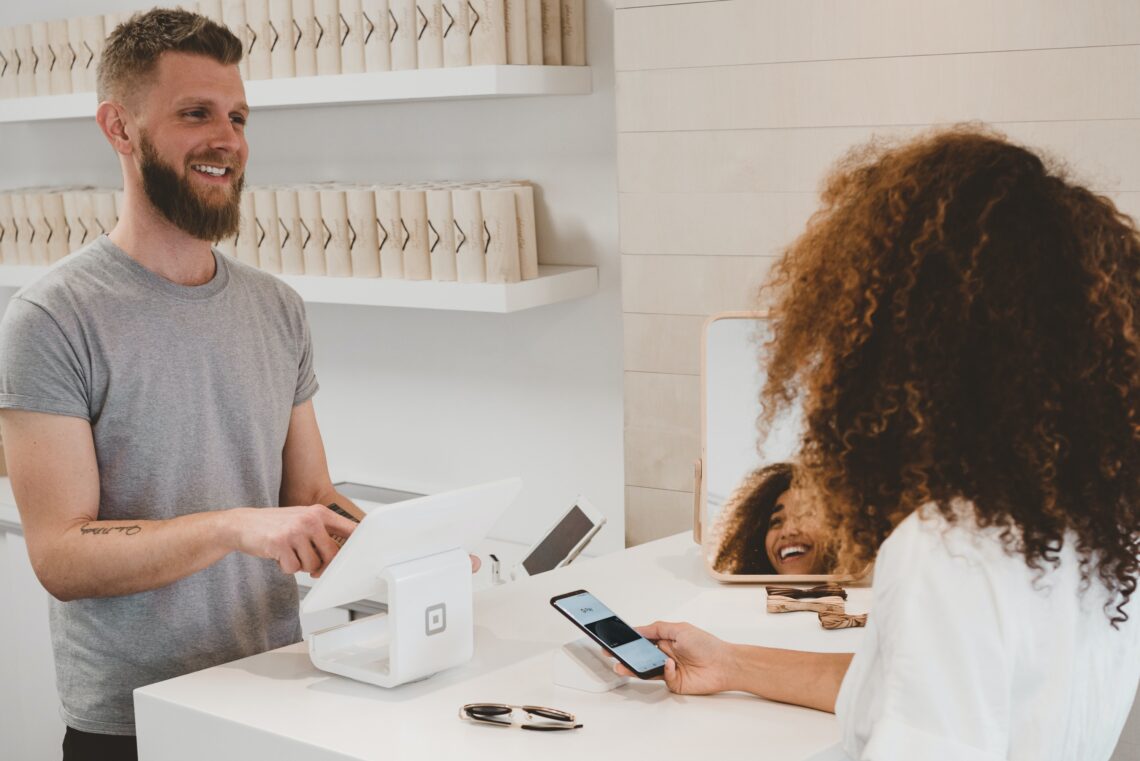 The established banks often have a good basis of trust with their customers. Security is still one of the most important goods for banks in Germany. Likewise, compared to FinTechs, banks naturally already have a broad customer base.
We also see that established companies can be relied upon in times of crisis or when customers have problems – here, of course, you have a few years' head start in terms of experience. But as an established company, you should not rest on these factors alone.
What can you learn from FinTechs?
The most important thing for me here is the UX, i.e. a clear focus on the needs and benefits of the customers. And I often envy them for the speed of IT/product development. The established companies simply have to catch up in order to continue to co-determine the market.
"Untimely and highly complex IT."
Why do established (large) companies have such a hard time with digitalization?
Many of the incumbents are sitting on outmoded and highly complex IT. You can't just replace a core banking system. The processes are often complex and have grown over decades. Unfortunately, the development of new digital products, an app, application processes, etc. does not take place on a greenfield site. Interfaces to data in the legacy systems have to be created and also played back into them. In addition, many companies do not yet have the employee structure to be able to quickly respond to the new requirements.
What would you do for a living if you weren't working in the payments and banking industry?
I would have become a marine biologist – didn't become my profession, but my hobby, which I pursue passionately.
Which company would you like to work for one day?
If I had to choose one, it would probably be OceanCleanUp. This is where technology was applied to an elementary problem. I've been following the development since the start of the project and would love to be a part of it for a day.
"I've been following the development of OceanCleanUp since the project started and would love to be a part of it for a day."
Who would you like to have a beer with?
Currently, my choice would fall on the upcoming US Vice President Kamala Harris. That would certainly be an extremely exciting conversation on many topics that move our world permanently.