Two marketing surveys published a few months ago by the German Digital Economy Association and the Influencer Marketing Hub clearly show: activating one's own target group through influencer marketing as part of the online marketing strategy will become even more important in the future. And fintech and banks have also long been working with influencers to attract new customers and appeal to Generation Z.
What successful campaigns by financial service providers can look like and what makes the mix of value-added content, reach and expert knowledge financial products attractive – especially for younger people.
By the mid-2010s at the latest, influencer marketing became a digital marketing trend in its own right. Since then, companies have been using influencer marketing to draw attention to their products or try to increase brand awareness via social media. It is mainly the young target group that companies want to reach via platforms such as Tik Tok, Youtube, Instagram, Facebook or Twitter.
And to do that, they work with influencers. These are social media opinion leaders who have three main things going for them within their community and platform:
But how do you measure that? Reach is shown, for example, by the number of friends and followers who repost, like, share, and comment on influencers' posts. Influencers thus act as brand ambassadors who represent the respective product, service or brand and bring it to the intended target group.
A prominent example of this is the cooperation between the payment service provider Klarna and rapper Snoop Dog. Together, Klarna and the rap legend have, for example, launched a collection of fine luxury items. This is how many young people became aware of the Swedish payment provider in the first place.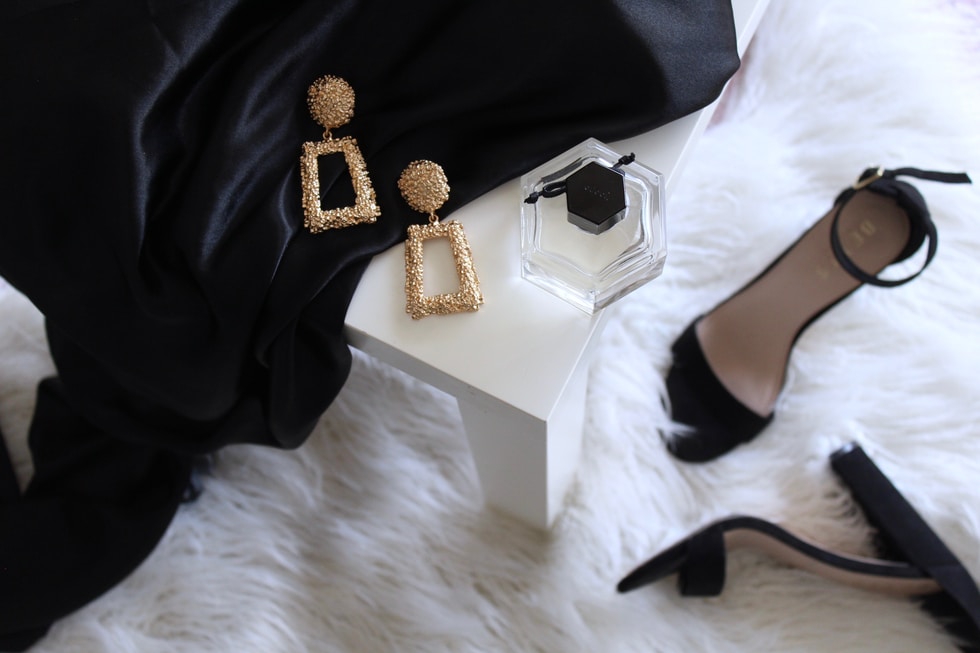 Influencer marketing continues to gain importance
In the online marketing world, an industry survey published in the spring[1] by the German Digital Industry Association (BVDW) attracted attention, ascribing far more importance to influencer marketing in the future.

Other key statements:
higher importance
Compared to "classic" marketing disciplines, the respondents see some clear advantages in influencer marketing (more authenticity, better and easier access to the target group)
more campaigns
The number of campaigns planned is up nearly 20 percent compared to 2018. The companies surveyed said they now plan at least such influencer marketing campaigns per year
increase the budgets
Companies will spend even more money on influencer marketing campaigns in the future
The latter statement coincides with the results of a survey by The Influencer Marketing Hub, also released this spring, which concluded that "63% of marketers intend to increase their influencer marketing budget in the next year."[2]
Getting influencers is easier than ever today. For example, there are now many influencer platforms and marketplaces, such as reachhero or influry.com, where companies can search specifically for influencers appropriate to their particular industry. ReachHero, for example, gathers more than 80,000 influencers from all sectors (music, technology, health, fashion, food, etc.) in its database. For example, bloggers find the companies through special search engines that create influencer rankings or through blog directories.
Regarding the social platform chosen by the influencer to increase brand awareness, one question is central: Which medium does my target group focus on using? If it romps on Instagram, the focus of the campaign must be on appropriate content that is as entertaining as it is informative and "attractive", distributed in the form of images and videos. However, if she spends most of her time on Twitter, the focus is on short, succinct messages written in a conversational tone and containing no more than two hashtags.
N26 discovers influencer marketing for itself
In Germany, too, more and more fintechs are jumping on the bandwagon of companies that use influencer marketingThe smartphone bank N26, for example, had three influencers promote its new account model at the end of last year. Brand ambassadors who speak the language of the target group and reflect the topics and interests of Gen Z:
Anne Bodykiss, Fitness Youtuber(641 000 subscribers)
Kim Caramella (Lifestyle)(248 000 subscribers)
Tech vlogger Jonah Plank (98,700 subscribers)
These three influencers have no overlap with the payments and banking scene – but they have enormous influence on the young people who subscribe to their channels.
And N26 is targeting that Gen Z in particular with its paid premium account Smart. Young people who like things to be uncomplicated and for whom banking should above all be fast and convenient. To reach these people, N26 used the target group-compatible content of popular influencers.
Banks and "traditional financial service providers" also use social media and influencers to reach a new generation of customers and to arouse interest in topics and content (often perceived as somewhat "unsexy" and dry) such as "old-age provision" or "investment".
Banks and credit institutions have a much harder time than companies in other sectors. After all, current accounts, savings plans or insurance policies are truly emotional for the very few. Especially for Generation Z, for whom entertainment products, lifestyle and fashion brands naturally have a completely different, central significance in everyday life.
Financial service providers rely on influencers: successful examples
However, there have been successful examples of cooperation between banks and social media influencers in the past, through which the bank was able to draw attention to the campaign message and convey its message to the influencer community. In one case, a bank cleverly combined its message with the theme of the – professional – future of young people. Not to say very young people: it was about the topic "career choice and goals of children".

Bayern LB skillfully mixed the whole thing with tongue-in-cheek humour, lightness and a pinch of deliberate provocation to generate appropriate – media – interest. And transported by a well-known influencer with great acceptance in her following.
In the May 2019 spot "Mission Dream Job," author and blogger Ronja von Rönne interviewed children about their career goals and dreams. Classics" such as singer, fireman or animal keeper were named. However, in a hard-hitting interview modeled on a job interview, von Rönne confronted the children with reality. Home office as an animal keeper? Impossible. Regular and flexible working hours without spontaneous work assignments as a firefighter? Rather unlikely.
"Home office as a zookeeper? Impossible. Regular and flexible working hours without spontaneous work assignments as a firefighter? Rather unlikely."
Instead, von Rönne threw all the advantages of working at Bayern LB at the children (dual studies, attractive earnings, further training programmes, high-quality canteen, gym) – and reaped undisguised, authentic and, above all, equally funny and heart-warming reactions from her "interview partners", with which Bayern LB became a topic of discussion and conversation on social media. Attention generated, mission accomplished.
Credibility thanks to the right influencers
In its campaigns, Börse Stuttgart has also frequently relied directly on cooperation with popular influencers from the scene, e.g. the financial influencer Natascha Wegelin, who is primarily known for her blog Madame Moneypenny is known, or also Albert Warnecke, better known as "Finanzwesir", with his wide-reaching financial blog for self-investors, finanzwesir, argues that "financial topics don't have to be dry." Warnecke's blog is one of the most popular and widest-reach blogs on the topics of finance and investment in Germany[3].
The advantage: These influencers from the financial sector have the same target group in mind as Börse Stuttgart with its marketing campaign. With their content, therefore, they want to reach people for whom long-term financial independence is important and who, as private investors, will in future invest, invest and save for their own personal purposes.
This gave the Stuttgart stock exchange credibility and an edge in terms of trust, as they involved people who understand the subject matter: influencers who specialise in financial and economic topics and who are ideally suited to
Explain banking products
Strengthening confidence in the institutions
To provide expertise
The Stuttgart Stock Exchange communicated and acted at eye level with the influencers as well as the target group and embraced something that is essential, especially when it comes to financial education: credibility. Because the influencers used as brand messages were a perfect match for the brand (Börse Stuttgart) and its "products". They come from the industry themselves and know their stuff. Expertise and expert knowledge meet trust and above all humour. A good mix when it comes to influencer marketing that has stood the test of time.
Social media influencers promote current account

Back in 2018, Volks- und Raiffeisenbanken successfully integrated influencer marketing into a high-budget, large-scale digital marketing campaign[4]. The aim was to make young people aware of the attractiveness of a current account with the Volksbanken and Raiffeisenbanken. For this purpose, various account "special editions" were created that could be won. For example, there was the so-called "festival account", which consisted of a festival package. Includedthe trip to a German event with a total value of up to 1000 euros. Or the "WG account", which contained the rent for one year (including cleaning and beverage service). A total of 30 social media influencers promoted the sweepstakes and, at the same time, the benefits of the checking account through their high-traffic, high-reach channels on Instagram, Twitch, Twitter and YouTube.


And the activation of the intended target group succeeded: the campaign reached "more than 150 million ad views and well over 400,000 unique visitors in the target group – a third more than the predicted reach"[5] during its approximately three-month runtime.

The Bundesverband der Volks- und Raiffeisenbanken (Federal Association of Volks- und Raiffeisenbanken) realized the most important campaign goals: to increase the awareness of the company and one of the core products (the current account) among young people, to present itself at eye level in communication thanks to the influencers, and to address or depict the lifeworlds and topics of adolescents and young adults (lifestyle, music, flat-sharing life, gaming, etc.).
---
Sources:
[1] https://www.horizont.net/marketing/nachrichten/bvdw-umfrage-werbungtreibende-wollen-mehr-geld-fuer-influencer-marketing-ausgeben-191155
[2] [https://influencermarketinghub.com/de/influencer-marketing-statistiken/
[3] https://tredition.de/die-erfolgsstrategie-von-albert-warnecke/
[4] https://www.kontordigitalmedia.de/bvr-influencer-marketing-pressemitteilung/
[5] https://www.kontordigitalmedia.de/bvr-influencer-marketing-pressemitteilung/