Ask me anything you want… Sure, I'd love to, but what can you do if you don't always have the opportunity to do it vis-à-vis? "Ask me anything" or "AMA" is a popular format of digital platforms. A person or a topic is the focus of an expert chat. Whether it's questions about expert knowledge or very personal issues from everyday life, it doesn't matter.
With "Ask me anything…"For example, Payment & Banking has created an interactive and regular format that, hopefully, thanks to you, will never be boring. Well-known faces, actors of the scene and inspiring personalities of the Fintech industry have their say. The special thing about it: It is not the Payment & Banking team that thinks up the questions, but our community.
Episode 20 – Ask me anything – with Frank Schwab
Sitting during the interview Frank Schwab in front of a wall, which is wallpapered with many banknotes from different countries. It shows how busy Schwab was in recent years and how much he travelled around the globe until the pandemic broke out.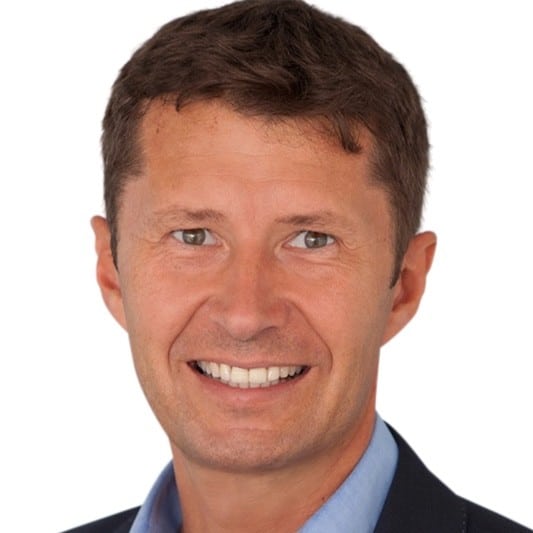 He doesn't seem to have been bored in the many positions he has held so far, because he has always been guaranteed a change. Schwab was CEO of Fidor Solutions (Fidor.com), CEO of GIZS GmbH and thus also responsible for paydirekt. He was also chairman of the now discontinued smartphone bank Hufsy and a member of the technology advisory board of Sberbank Technology, Moscow. At Deutsche Bank, he was responsible for the private client business, was Head of Online Banking and Chief Innovation Officer.
Schwab is also known to many as the founder of the FinTech Forum, which he founded together with Samarth Shekhar in 2013 The event was one of the first of its kind back then and still brings together young companies with investors, corporates and businesses.
In the book "Heads of the digital financial industry" Schwab has written a chapter on the subject of "timing". It didn't always fit at Schwab, because "I was often ahead of the times with my ideas," he says in an interview. For "Ask me anything", however, the timing was perfect, because Schwab has become calmer in recent months – not because of, but also without Corona – no longer jets from A to B all the time and enjoys working only a few days a week.
If you like it, subscribe to the podcast at&nbspsound cloudFor example..;Spotifye.g;iTunes and rates it with 5 stars
⭐️⭐️⭐️⭐️⭐️
SubscribeThe different podcast formats (#Ask Me Anything, #NewsPodcast, #5PMClub) of paymentandbanking.com can be heard on all major podcast platforms. For example on Apple Podcasts, Google Podcasts, Castbox, Deezer, Podimo, Overcast, PlayerFM, Spotify, SoundCloud or also as RSS feed subscribe.