In March 2019, the Apple Card was presented at the special event and has been available in the USA since September 2019. And that will remain so for the time being.
Apple Card, just one of many building blocks for Apple's ecosystem
Payment is an important component for Apple, as "paying" has a high relevance for everyday life. We have to pay all the time and everywhere, be it in e-commerce, stationary trade or the last electricity bill. Everything that is relevant to everyday life is correspondingly important for ecosystem providers such as Apple, Google, Facebook and many more, because if an issue relevant to everyday life is covered by the ecosystem, the user no longer has to leave it and remains in its bubble. That's why you can take photos, write messages or listen to music with your smartphone. So far nothing new. But everyday life is not the same for all people. Or more importantly: everyday life is not handled in the same way in every culture.
While in China Wechat is used to solve all everyday problems, the world outside China looks completely different. For example, Wechat has no relevance whatsoever in the USA or Europe. That's why Apple also offers country-specific services and functions, because they make sense in some countries and not in others.
Apple Card, an American (nightmare)
The Apple Card was designed for the American market and the payment transactions there are different from those in Europe. The US model is based on permanent debt and repayment without a fixed term.
The holder of the Apple Card is thus lent money, which he can gradually repay according to various rules. It is up to him how much he wants to repay. Apple charges an individual interest rate (the effective annual interest rate, for Annual Percentage Rate). This is between 13.24 percent and 24.24 percent, which is not very high by American standards, but it is by our standards. The business model of the Apple Card is therefore not applicable in Europe due to (or thanks to) numerous governmental protective measures in the forma.
Even one of the most important functions, the Apple Card Cashback, is getting difficult. Apple gives 1 to 3 percent cashback. There is 1 percent when using Apple Pay, 2 percent when using the Apple Card and 3 percent when buying at the Apple Store. Apple can do this because they simply pass on to the customer the high 2 percent interchange fee in the USA. Since we have capped that at 0.3 percent in Europe, it won't work that way. In other words: An Apple Card outside the USA would be an expensive hobby for Apple. Or you could get your cash back from the retailer, as Curve does, for example. But you have to talk to a lot of merchants, which makes the whole thing complicated.
What Apple itself has announced about the Apple Card
Apple always gives an outlook on the services and features you can expect in the future. At the launch of Apple Pay in summer 2014, Eddy Cue, Senior Vice President at Apple, concluded his presentation with the words "we working hard to bring Apple Pay to even more countries". Clear announcement.

https://youtu.be/oHN673Vi9eo?t=426
When in turn the Apple Card was presented in March 2019 by Jennifer Bailey, she closed the keynote with the words "Apple Card will be coming to the Wallet App in the U.S. this somersault and we think you are going to love it". Not a word about Europe or any other country. While Apple Pay started in England just half a year later, the Apple Card is also quiet a year later. In no other country has the Apple Card been launched until today and although there have been other Apple events with product announcements since then, there is no indication that this will change.
A list of country-specific services can be found at Apple itself. And there the Apple Card also appears. Please pay attention to the very precise choice of words in the listing: German is not Germany, only the language.
Tim Cook said in September 2019 in an interview with Bild literally "We would like to offer the card everywhere. However, banking products would have to be introduced country by country, because banks and regulations differ everywhere. But we also want to come to Germany with it". What sounds like a clear statement may not be one in the end. A "no" to the question would have brought negative press and of course blocked everything. Never say never, naturally applies in this context as well. But his statement doesn't mean anything in the end, except that Apple wants to offer the same products and services everywhere, but if it doesn't work (or doesn't make sense) then it doesn't. And it's easy to say: The banks and regulations are everywhere so tricky as to say that it doesn't pay off. Because technically, it would be a very solvable problem for a banking partner like Goldman Sachs to have a banking license. At the end of the day, Apple Pay could also be brought into the various countries, and with the Apple Card the dependencies are much smaller, because basically only one single banking partner is needed and not as many as possible, as is the case with Apple Pay.
Apple Card outside U.S.: Never say never
Never say never, also applies to the Apple Card and you have seen horses puke. In the end, it's all about probabilities that are related to competitive pressure, customer benefit and business model. If tomorrow Google successfully launches a similar product, the rules of the game will change. If all Germans in Germany pay by credit card from tomorrow, the rules of the game will change. If Apple finds a way to earn money with the Apple Card in Europe (e.g. subscription model), the rules of the game change. In addition, there are many rules of the game that Apple sets up itself, but nobody knows.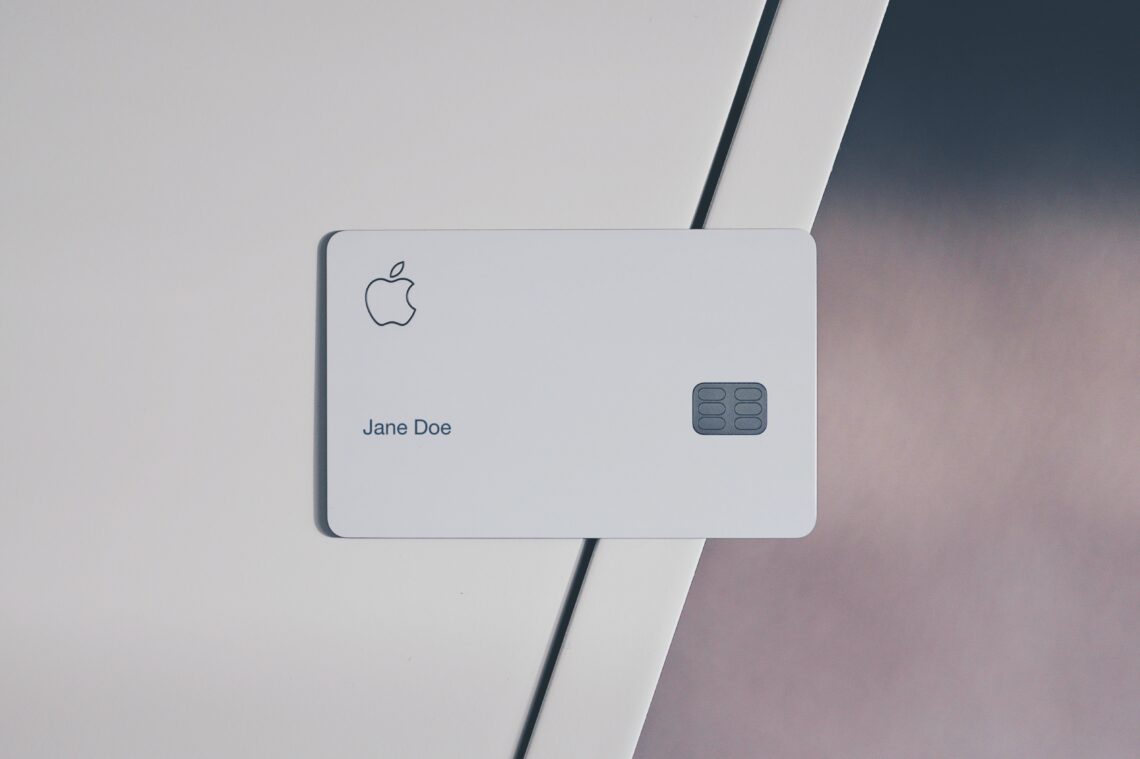 Therefore, it can of course come quite differently. Last year in July Apple for Europe the Apple Card as trademark registered. Did they do this because it's routine or because there's a launch plan behind it? Was Tim Cook's statement to the picture on the fringes of the Oktoberfest 2019 only diplomatic or really meant that way? We do not know. There are certainly reasons for this, but there are also many against it.
And there are many different opinions about the reasons why Apple Card does not come to Germany or why it does. So here's to the two Articles with Pro and Contra is referred to. Far away from the detailed justifications, at least for the time being, there is absolutely and absolutely nothing to suggest that the Apple Card will be sent to Germany, Europe or even to any other country outside the USA. No rumors or hints in any code – nothing. But if you're looking for a card that has at least some functionality, you can help yourself to Klarna, Curve or Revolut. Some even offer a metal card, which is not as fancy as the Apple Card, but better than nothing.