Our monthly review in September 2020
In the Fintech world it never gets boring. New companies are founded, investments are made and new products are brought to the market. It is sometimes difficult to keep track of things. We take care of that and summarize the most important news of the past month in a compact overview. So here is our news show for the month of September.
Auxmoney&nbsp collects 150 million euros
Auxmoney has completed one of the highest FinTech financing rounds in Germany. According to"Handelsblatt" (Paywall)give the US financial investor Centerbridge and other investors a total of 150 Millionen Euro to the Düsseldorf-based company, which operates an online platform for loans.with to the new capital will Auxmoney in the future also takeovers of other companies into consideration.Der will continue to focus on Germany;
Alexa now also pays at the gas pump
While in Germany, start-ups likeRydbemühen that customers can pay for their gasoline directly at the gas pump with their cell phone, Amazon is now rolling up the field in the USA with a frontal attack: At limp 11,500 US gas stations von Exxon and mobile can consumer immediately by language input e.g. into the auxiliary equipment ?echo car? or also in the Alexa App on that Smartphone mit the saying"Alexa, pay for gas.". In a short dialogue Alexa identifies the filling station and dispenser and then releases the spray gun. For Umsetzung kooperiert Amazon with the payment service provider Fiserv, the payment is processed via Amazon Pay.
Fuel cards; B2Mobility and Solarisbank work together
B2Mobility GmbH, a subsidiary of the BP oil group, has agreed a partnership with Solarisbank to identify corporate customers in the European fuel card business to ensure legally compliant customer identification, B2BMobility künfitg relies on the "Know your Customer (KYC)" platform of Solarisbank. This platform enables seamless digital identification of corporate and private customers via API interface and is seamlessly integrated as a white label solution into the customer registration process of B2Mobility GmbH.
Otto plans own payment service provider with Bafin license
The merchant plans to establish a subsidiary company in the spring of 2022 based on the model of Paypal. The company's own payment service will then handle all payment platforms on the otto.de platform;
Klarna doubles valuation after financing round
In a new round of financing, the Swedish pay service Klarna was able to almost double its valuation, from 5.5 billion dollars in the last round to now 10.65 billion dollars. Klarna will receive a total of $650 million in the current financing round, with the main investor being dabei Silver Lake, while other larger amounts will be provided by vom Staatsfonds GIC from Singapore, BlackRock and HMI Capital. Klarna will use the fresh money to develop new products and conquer new markets. Klarna should go public in one to two years;
Rovolut: Expansion into the USA, Australia and Japan is imminent
The services of Neobank are now used by over 500,000 business customers throughout Europe, Revolut has introduced a redesigned user interface for the service and announced that expansion into the USA and Australia will take place soon. Two years after obtaining the required license, the service is now available in Japan. After a successful test phase with 10,000 users, the financial app is now open to all Japanese users. However, some functions known from Europe are still missing, such as child accounts, crypto currencies, stock trading oder Versicherungsprodukte.
Orderbird increases turnover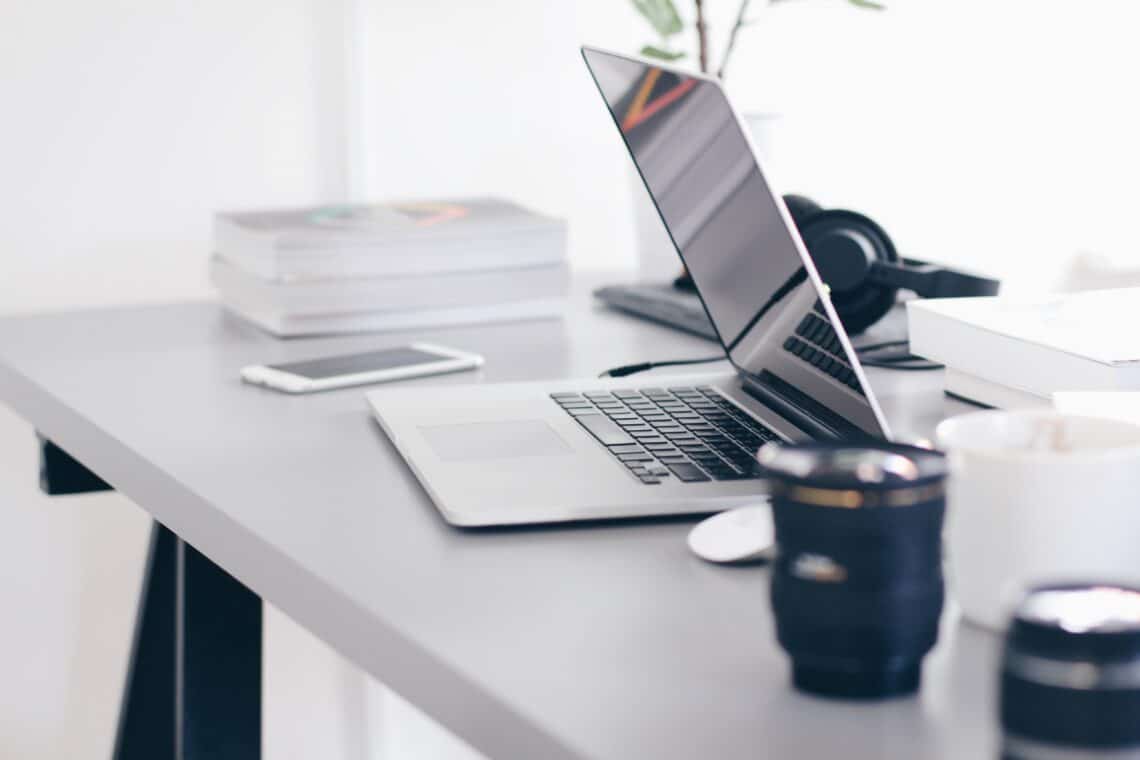 The Berlin start-up Orderbird, Europe's market leader for iPad POS systems for the hospitality industry, konnte increased its Annual Recurring Revenue (AAR) by 24 percent to 10 million euros despite the corona crisis. The company expects an AAR of 12 million euros by the end of the year.
(Press release by e-mail)
Starling Bank focuses on children
The British Starling Bank is currently preparing the launch of "Kite". This is a debit card for children under the age of 15 who are not yet able to use the bank's special teenager account. "Kite" will be linked to the parents' account and linked to a special "space" (a kind of sub-account) that can be loaded with up to 200 pounds. The parents also have budget control over their kids' spending. The "Kite" is supposed to cost £2 per month;
Mollie is happy about fresh capital
The niederländische ZahlungsdienstleisterMolliereceives within the framework of a new financing round of around 90 million euros. Lead-Investor ist der Wagniskapitalgeber TCV, who has also invested in Facebook, Netflix, Airbnb&nbsp and Tiktok operator Bytedance in the past. The financing round makes Mollie also a "unicorn", i.e. a startup that is not yet listed on the stock exchange but is valued by investors at least one billion euros. Mollie has been able to benefit from the shift in consumer spending towards online trading in the Corona crisis and expects the volume of payments made by Mollie abgewickelten to double this year to 10 billion euros.Mollie Mollie has been able to benefit from the shift in consumer spending towards online trading in the Corona crisis and expects the volume of payments made by Mollie abgewickelten to double this year to 10 billion euros.&nbsp
Verivox lists French Younited
The French FinTech Younited, provider of an online platform for consumer loans, has gained an important partner half a year after its German launch: Es ist now inOffer of the comparison platform Verivox listedYounited Younited has started  die to make credit applications easier, faster and more transparent for the customer. Consumer loans in the amount of Euro bis 50,000 Euro können can be completed completely online within a very short time. Since the launch in France in 2009 hat Younited already via 2 Milliarden Euro an Consumer loans financed.
Bitwala plans interest on crypto accounts
The Berliner Bitwala wants to apply for an own bank license and is working hard on new products. From 2021 will das Crypto-Startup Euro accounts with a yield of 2.0 percent and more, without the customers themselves having to exchange crypto currencies. Bitwala&nbsp wants to enable such returns by lending Bitcoins to others.&nbsp
Credit Suissse plans to app-based bank
The Credit Suisse is planning an app-based bank under the label CSX eine, which will play on the same level as N26 or Revolut and "poach the young and the young at heart": for example, with free account management and purchases abroad at the foreign exchange rate, without foreign currency surcharges.
Creditshelf arranges more credits
The listed company FinTech Creditshelf was able to broker significantly more loans in the 2nd quarter of 2020, after a corona-induced slump in the 1st quarter. Compared to the same period of the previous year, the brokered credit volume grew by 80 percent to 34 million euros. In the meantime, Creditshelf has set up a loan fund into which the European Investment Bank has also invested money that is to flow specifically to small and medium-sized enterprises. However, business is not going very well, despite an increase in turnover, there was a loss of 3 million euros in the first half of the year.
Google Finance now also for retail investors
With Google Finance, Google has long offered a tool that is directly integrated into the search engine to retrieve stock prices and also to subscribe to a small dashboard. Now Google Finance is being relaunched to help both small and large investors make better investment decisions. Among other things, you can create extensive watchlists, import dates of annual general meetings directly into your Google calendar and get explanations and definitions of key terms like "market capitalization";
Donate with the Blockchain
WithSmartAidgoes launched the first donation platform to make the process of financial support more efficient, secure and transparent using block chain technology. The people behind SmartAid are the special ambassadors of the Unesco, Ute-Henriette Ohoven gerufene YOU Stiftung und of the Blockchain-Spezialist Datarella.Through the use of so-called digital tokens in the background, the route of the donation to the recipient can be traced, and costs normally incurred can be minimised. Donations can be made directly via App.
Brazilian Nubank takes over Easynvest
The Brazilian-based Nubank, a challenger bank with an impressive 30 million customers, takes over Easynvest. The online broker has 1.5 million customers and is already the third acquisition of Nubank this year. Die Akquisition should be an important building block on the way to a bank with a fully-fledged offering for Nubank Easynvest. The purchase price for Easynvest&nbsp is unknown. The previous investors (among others the US venture capitalist Advent) shall receive a mixture of Nubank shares and cash.&nbsp
Pleo supports Apple Pay
The Danish company FinTech Pleo supports Apple Pay in all six markets with Pleo customers, i.e. in Denmark, Sweden, Germany, Ireland, Spain and Great Britain.by synchronizing the new service Pleos business customers can seamlessly synchronize their Pleo credit card with Apple Pay and make payments directly from their preferred Apple devices. The integration enables employees and their team leaders to track business expenses in real time to more easily control spending;
Tomorrow focuses on crowd investing
The Hamburg neo-bank Tomorrow wants – similar to Monzo – to collect over a Crowdinvesting 2 million euros.Between investors can put 100 euros and 25,000 euros into the company and in return receive shares in the "green bank", which uses sustainability as its main argument to court customers. Funny motto of the crowd investing campaign:  "Bad banks belong to bad bankers – Tomorrow is yours".
Deutsche Börse Invests in Quantitative Brokers
Deutsche Börse secures a majority stake in Fintech Quantitative Brokers. The company develops algorithms and data-based analysis applications for futures, options and interest markets. With offices in New York, London, Sydney and Chennai, Quantitative Brokers has become a notable player in its segment. Deutsche Börse does not disclose any financial details. The two founders, Christian Hauff and Robert Almgren, will continue to manage the company and will continue to hold shares in it;
N26 works on new products
As early as the beginning of 2021, N26  intends to introduce "new products in the savings and credit sector". In contrast to many other neo-banks, N26 is not planning to offer its own securities trading services in the short term; da Trading is in greater demand, but has not yet reached the mass market. In the long term, however, Hauer can also imagine a trading offer from N26;
Finleap tinkering with new real estate platform
The Company Builder Finleap has apparently been working on a new project for months. Details of the new platform "White House" are currently still hard to get. As a partner the real estate company Engel & Völkers might be with the portion. The project's homepage speaks of exclusive investments. Via a "real estate account", customers have access to attractive and tailor-made offers that are not available to the public due to "silent marketing";
Tinextra group joins Authada
The listed Italian Tinexta Group is entering the market via its subsidiary InfoCert beim Darmstädter digital identity specialists and is paying a "mid-seven-digit amount" for 16.7 percent of the shares in the course of a capital increase. In addition, InfoCert receives the option, in dependence of the annual results of 2021 and 2022 and, under certain conditions, to take over all shares of Authada later on. In the course of the cooperation, Authada Authada should also help InfoCert solutions to be brought to the German-speaking countries;
New name for Heidelpay
Except for Heidelpay&nbspUnzerThe new name is to bundle alle Unternehmenszukäufe of the past years under a strong umbrella brand and help with the international expansion. With the support of the financial investor KKR, in which a majority stake has been held since this year, CEO Mirko Mirko Mirko wants to make Hüllemann es one of the "Top Three Payment Companies in Europe" in the medium term. Heidelpay recently joined Paysafe Pay&nbsp Later, Risk24 and Tillhub&nbsp
Cash injection also for Truelayer
Truelayer receives 25 million dollars from Gesellschaften Anthemis, Connect Ventures, Northzone and Temasek.CEO and co-founder Francesco Simoneschi wants to strengthen with the cash injection "Engineering-, Design- und Handelskomptenz" from Truelayer .Lastly, the retail sector, in dem Truelayer recently signed a partnership with Freetrade and online games verstärktes Interesse have shown open banking APIs;
Mega-Funding for Chime
The Neobank Chime from San Francisco is receiving a cash injection of an impressive 485 million dollars from investors. Within one and a half years, Chime Chime can increase its valuation by 900 percent and is now valued at 14.5 billion dollars. The investment also makes Chime the most valuable US-FinTech. Within the next 12 months, Chime wants to prepare itself for an IPO;
Launch Samsung Pay end of October
Samsung Pay will be launched at the end of October. A virtual Visa debit card with a current account as a reference will be used as a means of payment. The user can use almost any German bank account for this, as Solarisbank, the system's technical partner, reveals. What distinguishes the product from Google Pay, for example, is the option of payment by instalments. The installment payment product Splitpay from Solarisbank is used for this. Purchases over 100 Euro can be paid back in instalments, which is possible up to 90 days after the purchase.
Greenlight shows the way and collects money for children's products
The USFinTechGreenlightfrom Atlanta (Georgia) has raised $215 million in a Series C financing round von Canapi Ventures, TTV Capital, Bond, DST Global, Goodwater Capital, Fin VC and Relay Ventures. Greenlight offers debit cards "for Kids, managed by parents": Parents can use an app to send a credit balance to their children's debit Mastercard and have full control over the kids' spending. including  .Pockidfrom Hamburg is already working on a similar product;
BillFront now cooperates with Raisin Bank
Until now, the business of the credit platform was conducted via die Schwesterfirma BillFront Solarisbank, which, like BillFront&nbsp, is part of the Finleap universe. But nun wechselt BillFront is the partner bank and instead cooperates with der  Raisin Bank. At the same time, BillFront&nbsp is expanding its target group and no longer only provides loans to AdTech companies, sondern generell an German corporate clients of the "Digital Economy";
Realignment: Finleap completely divests its stake in Pylot
Finleap hat has sold its entire shareholding in Pylot&nbsp to the previous joint venture partner Signal Iduna. It illustrates the new orientation: Finleap Finleap has entered into venture building for groups of companies. blieb Finleap previously as Company Builder an has long been involved in the start-ups he has built up – for example in the Berlin Solarisbank, which has just signed a deal with Samsung verkündet.
Robinhood inspires investors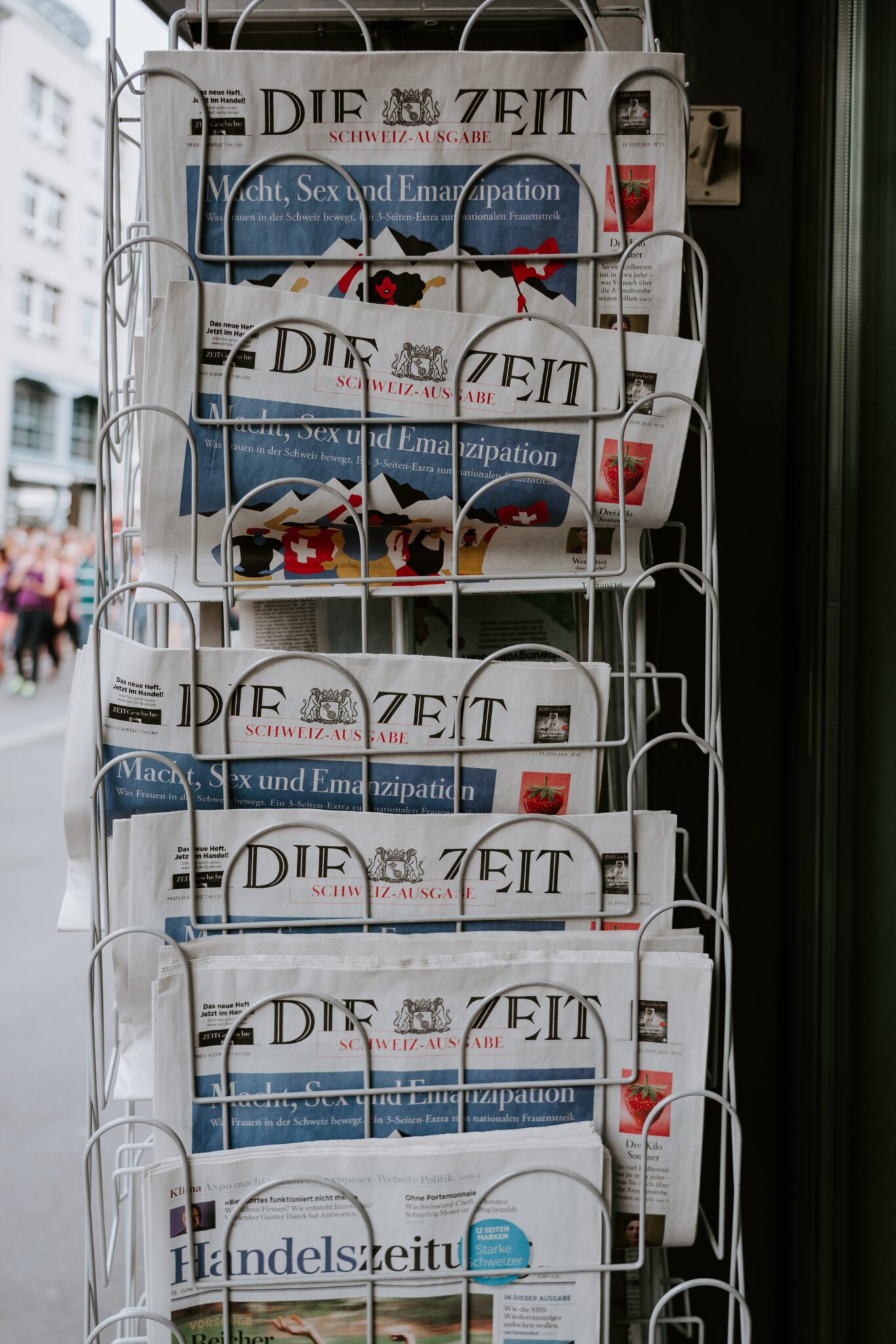 However, Robinhood's business model fires the imagination of investors: Robinhood has succeeded in expanding a current financing round once again. D1 Capital Partners, Andreessen Horowitz, Sequoia, DST Global, Ribbit Capital and 9Yards Capital are investing USD 660 million in Series-G. The platform is now valued at over $11.7 billion.
Salesforce and Stripe partnership
Stripe becomes a partner of Salesforce for their new platform "Digital 360". The offering is designed to help companies with digital change and includes products from marketing, retail and digital user experience. This includes the Salesforce Commerce Cloud (formerly Demandware), which enables multichannel shopping offers. Stripe contributes the payment solution here. This "Commerce Cloud Payments" is deeply integrated into the overall system. With little effort, corporate customers can implement a user-friendly checkout and fraud protection system;
Rain of money for Berlin Optiopay
The Berlin FinTech Optiopay receives 5.25 million euros from investors: Der German retail group Metro is participating with its investment arm LeadX and will develop a product together with Optiopay . In addition, the Swiss core banking system provider Avaloq is joining in and will integrate in future the product of Optiopay and also market it. On the basis of account analyses, personalisierte Werbung will enable Optiopay among others.Almost 70 companies already use Optiopay, including savings banks, Comdirect, Deutsche Post,  Axa and Gothaer. Among the approximately 150 advertising partners are Amazon, Adidas and Zalando;