Our monthly review in February 2021
There's never a dull moment in the fintech world. Companies are founded, investments are made and new products are launched on the market. Sometimes it's hard to keep track of everything. We take care of that and summarize the most important news of the past month in a compact overview in our news review. So here is our news for the month of February.
Lufthansa pulls the plug on finance app
Lufthansa subsidiary Miles & More is discontinuing its finance app "Finance Plus" on 1 March. The project had launched in 2019, but apparently too few users found themselves wanting to merge and manage their bank accounts through the app. However, despite 30 million "Miles & More" customers and frequent flyer miles as an incentive, Finance Plus was unable to prevail against the competition (including Finanzguru, Numbrs, Check24).
Coinbase wants to go public, valuation immense
After long rumors of an IPO, bitcoin trading site Coinbase had confirmed its IPO plans earlier this month. Coinbase, the world's leading cryptocurrency marketplace, is valued at over $100 billion for the first time. This is reported by Axios magazine. According to the report, Coinbase is already conducting a secondary share sale via Nasdaq Private Markets, with a total of 1.8 million Coinbase shares expected to change hands in weekly batches.
Lakestar brings Spacs to Germany
The venture capitalist Lakestar wants to be the first company to bring the business with so-called Spacs, which is so popular in the USA, to Germany. Spacs (special-purpose acquisition company) are shell companies that are launched for the purpose of acquiring other companies.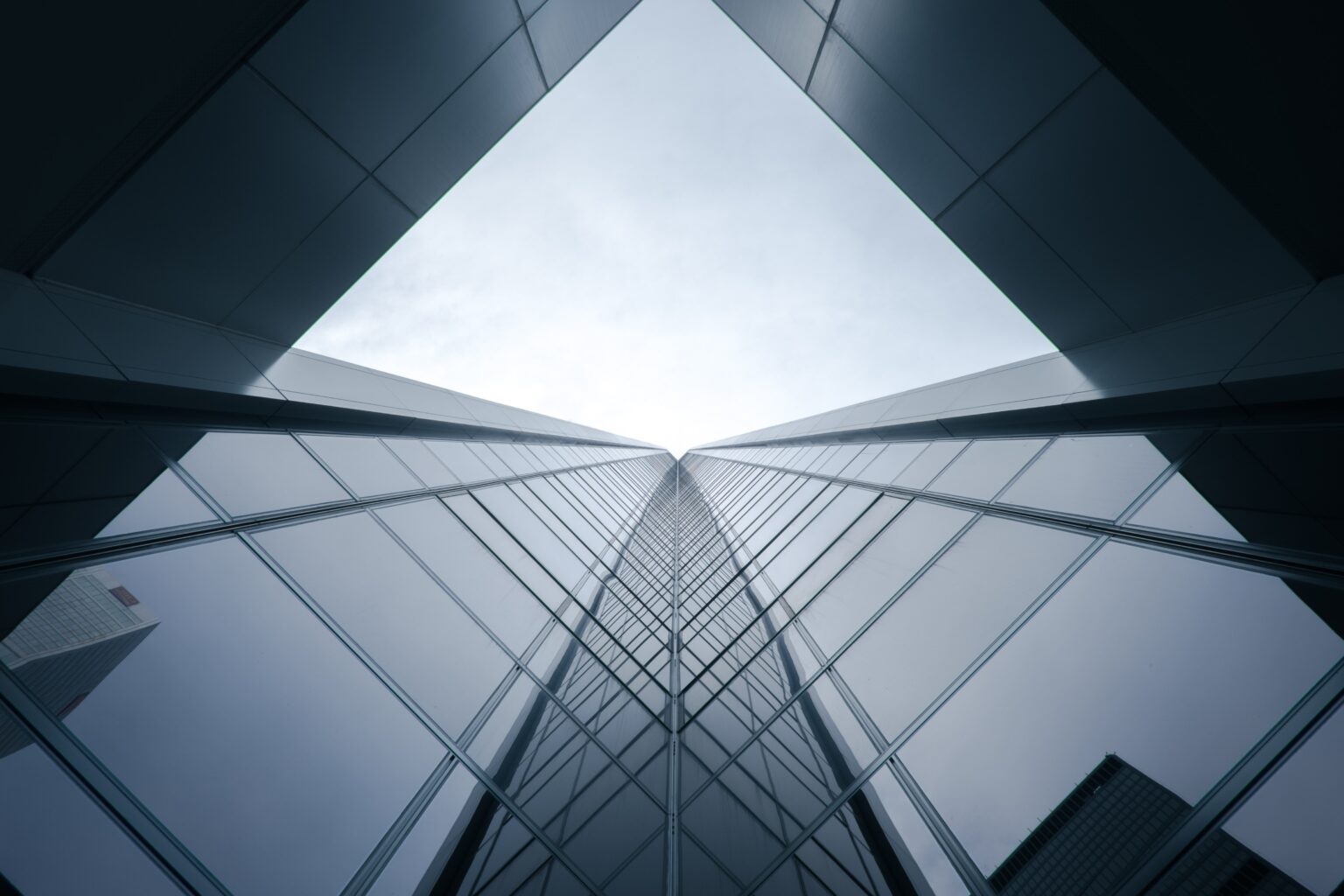 The shell without content is taken to the stock exchange in order to use the proceeds to take over the business of other companies. The VC firm of former CEO of AOL Germany Klaus Hommels wants to raise up to 300m euros for the first German Spacs.
PPRO cooperates with Banking Circle
PPRO, global provider of local payments infrastructure, is partnering with financial infrastructure provider Banking Circle to expand PPRO's service offering and help PSPs work with cross-border e-commerce merchants. PPRO takes advantage of Banking Circle's real-time payment offering for PSPs.
Solaris gives figures
About five years after its foundation, Solarisbank claims to have exceeded the one million customer account mark. The number of accounts has grown extremely within the last six months. Within six months, 600,000 accounts were added. This is also likely due to the increased interest in deposits at Trade Republic and the collaboration with Samsung Pay.
After cooperation: SumUp acquires Paysolut
Payment service provider Sumup, which aims to make it easier for SMEs to accept card payments, is acquiring fintech Paysolut, which originated in Lithuania. A sum for the transaction was not disclosed. Paysolut works on core banking systems and has been a partner of Sumup for two years.
Holvi founder buys back his company
Finnish fintech Holvi has a new (old) owner. Behind the takeover is Holvi co-founder Tuomas Toivonen, who bought back all the shares from the major Spanish bank BBVA through his investment firm. Holvi had acquired the in 2016. Toivonen is the sole owner of the business bank after the buyback.
He also takes over the management of the company. Holvi, which claims to have 90,000 customers in Germany alone, recently radically scaled back its marketing and announced a new product strategy. At the same time, it was announced that Holvi is abolishing the free basic account. In future, customers will have to pay at least six euros a month.
Visa launches corporate credit card
Credit card giant Visa is partnering with fintech Pliant to launch a new corporate credit card called "Visa Infinite." The new credit card product is aimed at small and medium-sized businesses and offers fully digital card management and onboarding, an app and integration with accounting services.
Mastercard replaces Visa
Mastercard becomes the exclusive partner of Deutsche Bank (and thus also of Postbank). Retail and business customers of the two institutions will no longer receive Visa cards. For Deutsche Bank customers, not much will change, as Mastercard was already the preferred partner here. The change at Postbank is greater. It had previously relied on visas.
Fresh capital sought for Liqid
Digital asset manager Liqid plans to raise another €30 million round of funding. The fresh money is then to finance further growth. As the company revealed in this context, one-third of new investments now flow into alternative assets such as private equity, real estate and venture capital.
Banxware secures money in seed round
Banxware, which was founded by Miriam Wohlfarth (also part of the P&B team), raised a total of four million euros in a seed round. VR-Ventures (venture capital provider of the Volksbanken) and the British VC "Force over Mass" lead the financing round. Other investors include Payone founders Jan Kaniess and Carl Frederic Zitscher, High-Tech Gründerfonds and Paula Blazquez Solano.
VVRB supports Ratepay
Vereinigte Volksbank Raiffeisenbank is becoming Wirecard's successor – at least as far as its cooperation with Ratepay, the fintech founded in 2009, is concerned. In this role, VVRB supports Miriam Wohlfarth's company with 200 million euros in refinancing business.
Baufi24 grows
Construction financing specialist Baufi24 nearly doubled its revenue in 2020 and plans to continue growing strongly in 2021. The company plans to open ten new locations in Germany before the end of Q1 2021. In total, the company is thus expanding its network of local branches operated under the franchise system to around 60. The new Baufi24 locations include Bonn, Gießen, Heilbronn, Lübeck, Ludwigsburg, Munich South, Münsterland, Oelde, Pforzheim and Reutlingen.
Payoneer wants to go public
Payment company Payoneer, founded back in 2005, had bought Munich-based fintech Optile in late 2019. Now the company wants to go public. This is made possible by a so-called Spac deal. To that end, Payoneer will be purchased by FTAC Olympus Acquisition at a valuation of $3.3 billion and will merge into a new company that will then be listed on the stock exchange.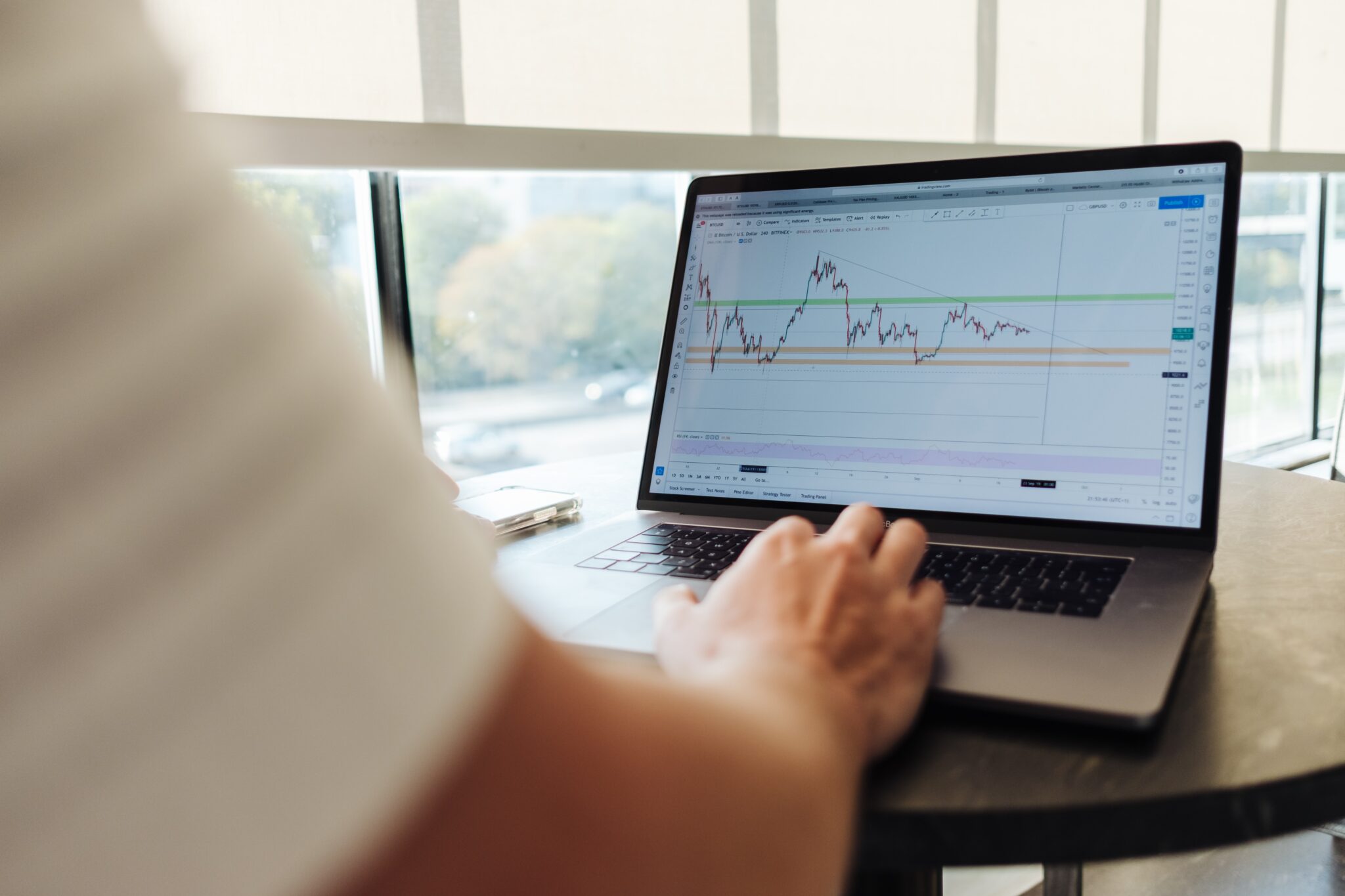 More money for Monzo
Challenger bank Monzo is to receive an injection of £50m (about €57m) in a Series G funding from existing investors and VC Octahedron Capital. Monzo is suffering the effects of the pandemic. Fresh money was needed as early as December. According to its own information, the company now has almost 5 million customers.
Strategic partnership between IDnow and M-Tribes
IDnow, provider of Identity Verification-as-a-Service, and M-Tribes become strategic partners. As part of the partnership, M-Tribes is integrating the digital identification solution into its platform. This enables companies in the car sharing, car rental, urban mobility or fleet management sectors to use legally verified identification of users.
Swedish Northmill Bank gears up
Northmill Bank, a Sweden-based challenger bank with about 200,000 customers in Sweden, Norway and Finland, has raised about $30 million from investors. The funding round is led by M2 Asset Management and asset management company Coeli. With the fresh money Northmill wants to develop new products on the one hand and expand into other countries on the other. Until now, Northmill, which was founded some 15 years ago, has tended to focus on slow, organic growth, but now it does not want to be undercut by other players.
Expansion: Lemonway finds German customers
Lemonway, a French FinTech specializing in payments for trading venues, has surpassed the €3 billion mark in transactions processed in 2020. Meanwhile, more than 1,400 marketplaces in Europe have chosen Lemonway as their partner. The expansion is also progressing in Germany: In this country, the FinTech was recently able to win Coracle (e-wallet offer for foreign students in Germany), Elopay (German payment startup) and Metro AG as customers.
(Almost) everyone wants to make in crypto now
Credit card giant Mastercard is set to become the next payment provider to allow cryptocurrencies as a form of payment, following PayPal and Square. Mastercard customers should be able to pay in selected cryptocurrencies as early as this year. At the same time, Mastercard also wants to work with central banks that are tinkering with their own digital currencies. Visa wants to offer its customers the necessary infrastructure for crypto offerings such as storage. Banks and financial service providers should be able to easily dock to the backend via Crypto API. This is boosting the bitcoin price to a new record high. Payment service provider Adyen, on the other hand, considers Bitcoin more of an investment than a means of payment and does not want to offer Bitcoin and Co for the time being.
Online broker Flatexdegiro wants to offer Bitcoin
Flatexdegiro also wants to offer trading with Bitcoin in the future. A corresponding offer is to be launched in Germany in the second half of the year. Previously, users of the online broker could only trade bitcoin certificates to bet on the cryptocurrency's price movement. However, buying or selling Bitcoins was not possible. Flatexdegiro is thus reacting not only to the demand trend, but also to "better regulatory conditions" in the meantime.
Girocard not as successful as rumoured?
Again and again, the Girocard marketing spreads new jubilant figures about how big and great the growth is. But a small, indomitable consultancy called PaySys from Frankfurt dares to put water in the wine – and has done the maths. Accordingly, the credit industry's girocard procedure can only grow so strongly to a large extent due to the substitution of ELV – and yet the girocard (incl. ELV) has been continuously losing market share to Mastercard, Mastercard Debit, Maestro, Visa, Visa Debit and VPay for years. According to PaySys, the market share of the Girocard (incl. ELV) – measured in terms of turnover – has fallen from 69.1 percent to 65.4 percent of all card payments in Germany within the last ten years.
PayPal wants the super app
The continuing boom in online retailing is fuelling PayPal. Now, CEO Dan Schulman wants to build PayPal into a super app. In future, customers will not only be able to pay or receive money, but also to shop, invest money or take advantage of other offers tailored to their needs. Sounds a bit like Klarna's strategy, doesn't it? In any case, Paypal wants to use artificial intelligence and machine learning to analyze user data in such a way that users will receive offers and recommendations that are as precise as possible in the future.
Stripe Climate launched in Germany
The payment service provider Stripe is bringing its Stripe Climate solution, which was launched in the USA last October, to Germany. The service enables online companies to quickly and easily support technologies that actively remove CO2 from the atmosphere. Stripe charges no fees for Stripe Climate and directs 100 percent of the funds directly to initiatives that advance the development of carbon removal technologies. The projects supported are the same four companies that Stripe previously supported with $1 million in CO2 removal funding in May 2020: CarbonCure, Climeworks, Project Vesta and Charm Industrial.
Smava buys Finanzcheck
Credit broker Smava takes over competitor Finanzcheck for a reported 200 million euros. Finanzcheck bosses Moritz Thiele and Andreas Kupke are leaving the company, while Smava founder Alexander Artopé will take over the management of the new company once the merger is complete. In addition to shares, money is also said to have flowed. Both companies brokered loans worth more than €4bn last year, of which Smava accounted for 65 per cent. This would also mean that the merger company would still be behind top dog Check24.
From Holland also to the UK – Mollie enters the British market
For merchants, the Brexit poses new challenges with regard to payment in the UK. Mollie now wants to serve this group of customers on the island with this offer. This will allow EU customers to use their usual payment methods when buying directly from UK merchants. Mollie has also announced that it is now an Adobe partner. As part of the Adobe Exchange Partner Program, users of Adobe's shop system Magento can access Mollie.
Bunq also in Germany?
N26 rival Bunq from the Netherlands has apparently set up a German branch. At least, that is what the new bank code indicates. This is because the national IBAN also requires a domestic domicile. Possibly also already the some reason for this step.
Things are not going well: Finleap's sad year
Last year was not a good one for Finleap. In any case, Finleap has shrunk considerably in recent months. Many employees have (had to) leave the company. The current staff is expected to focus primarily on the portfolio companies.
Cooperation between Qonto and FastBill
Business account provider Qonto and accounting startup FastBill are partnering to offer businesses and the self-employed a time-saving, real-time link between banking and accounting. A new interface makes it possible to use sales, receipts or VAT amounts automatically for accounting. Once Qonto's business account is connected to FastBill, transactions can be synced with the accounting software. Afterwards, account data can be easily transferred to the tax advisor via DATEV interfaces.
US neobank Varo continues to go full throttle
The company announces an exciting round of funding: NBA basketball star Russell Westbrook leads a $63 million funding round as lead investor. He said he chose to support the bank because of its commitment to fighting financial discrimination:
"The traditional banking system has ignored or underserved a large segment of the American population – particularly people of color. I am excited about bringing about lasting social change and creating a stronger and more inclusive system," Westbrook said.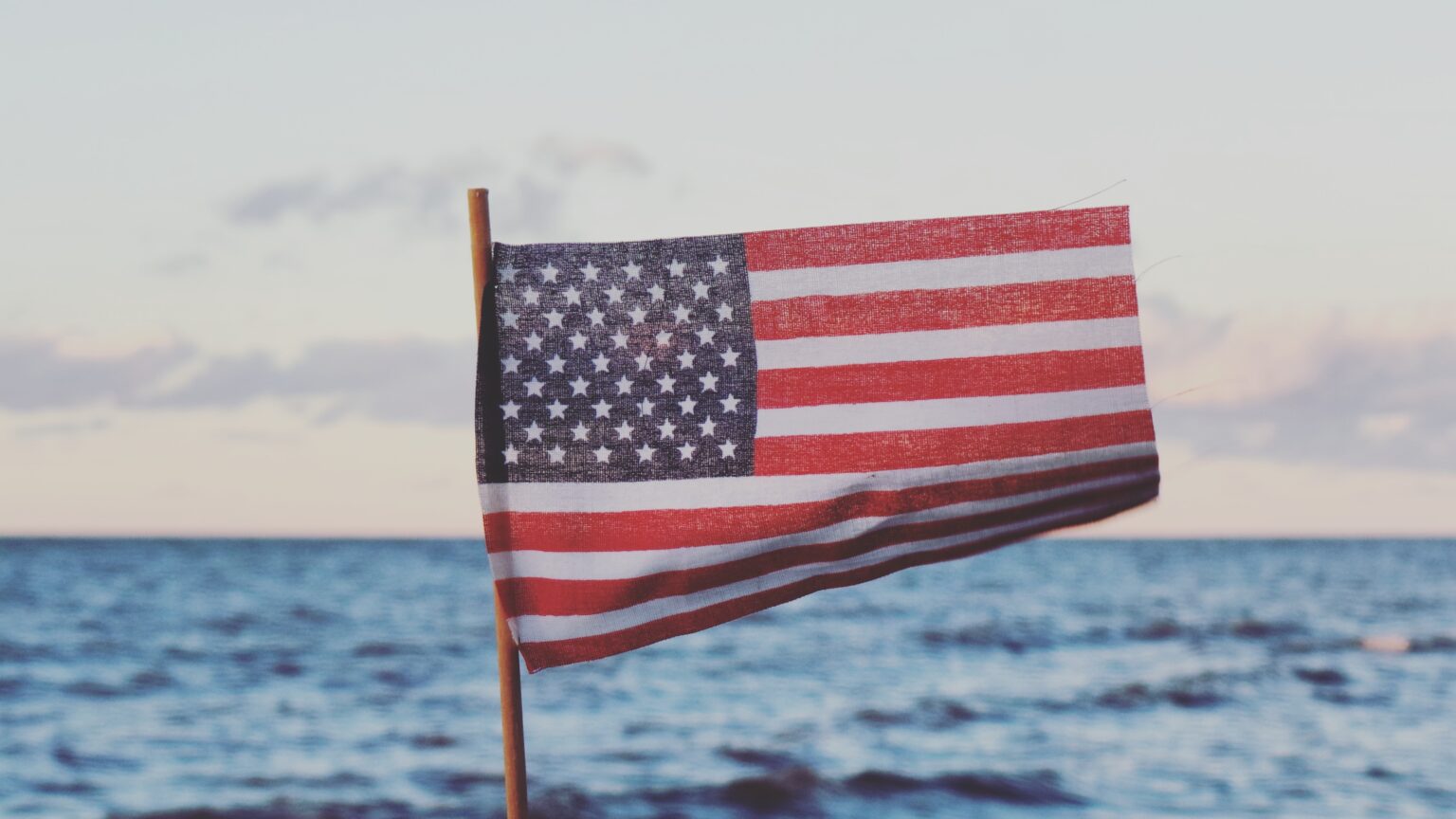 Strong growth trajectory for Bitwala
Berlin-based FinTech Bitwala, which combines bank accounts with access to cryptocurrencies like bitcoin, digital assets and blockchain-based financial services, saw a significant increase in customers in 2020. The number of customers increased from 60,000 to 200,000 within one year. Around 100,000 of these customers come from Germany, the other half from other European countries. Depending on how you count, this makes Bitwala the third-largest neobank in Germany by number of customers, if you include UK rival Revolut. Or even #2 behind N26, if you're just referring to German neobanks.
Klarna prepares super investment
Swedish payments provider Klarna is talking to investors about a $500m capital injection. This would almost triple the valuation to $30bn. This would make Klarna not only by far the most valuable European fintech, but also a hot candidate for the stock exchange. However, an IPO in the short term is probably not to be expected for the time being. Klarna has benefited particularly strongly from the eCommerce boom and, unlike many other fintechs, has proven in the past that it operates profitably. This week Klarna launched its own current account in Germany. The no-fee account is primarily intended to "fuel the use of the shopping product."
Personalia
Umweltbank engages experienced financial expert
On 1 February, Umweltbank strengthened its management team with the appointment of Heike Schmitz. As a member of the three-strong management team, she will in future be responsible, among other things, for the Finance and Controlling divisions as well as the back office in the lending business. Heike Schmitz has been working in the financial sector for over 30 years. Most recently, she was responsible for finance and controlling at comdirect bank.
New Head of Sales DACH for Mollie
Dutch payment service provider Mollie continues to expand its German management team, hiring Vanda Astfäller as Head of Sales DACH. Prior to this, she worked for the payment service provider Wirecard for more than nine years, where she most recently held the position of Head of Sales at Wirecard Global Sales GmbH. "We are delighted to have secured Vanda for Mollie. With her many years of extensive experience in the payment sector, she is the perfect candidate to lead and further expand the sales team, which currently consists of 10 motivated employees," says Katharina Meran, VP Germany, Austria and Switzerland at Mollie. (Press release by mail)
Finastra appoints Merten Slominsky as Vice President of Sales
Financial technology company Finastra has appointed Merten Slominsky as Vice President of Sales for Germany, Austria, Switzerland (DACH), Central and Eastern Europe and Russia. Merten Slominsky is based in Germany and assumes responsibility for managing the entire sales organization in the region. Most recently, he was General Manager and Vice President of MicroStrategy, a business intelligence company, where he built and expanded direct business and partnerships with resellers and systems integrators. He has also previously worked for Alfresco, Lexmark and IBM.

Stripe: Prominent newcomer from England
Highly serious coat of paint: The payment service provider Stripe strengthens its board with Mark Carney, previously the head of the Bank of England as well as the Bank of Canada. "As Stripe enters its second decade, Mark's unparalleled financial services and central banking expertise at the highest level will be of great benefit as we work to grow the GDP of the Internet" said John Collison, co-founder and president of Stripe.
"From his desire for faster payment processing systems to his commitment to climate action, Mark's values align with ours. We are excited to have him join our Board of Directors."
by PM
Top banker joins business banking fintech Penta
This personnel change is likely to be the most prominent move of a top German banker to a fintech to date. Markus Pertlwieser, former head of digital at Deutsche Bank, joins Penta.
Klarna: Thomas Vagner succeeds Robert Bueninck
Klarna is increasingly positioning itself in Germany as a serious competitor to the local neobanks. The business will in future be managed by Thomas Vagner, who started his career at Rocket Internet. He succeeds Robert Bueninck, who has been Klarna manager for many years.