Our monthly review in November 2020
There is never a dull moment in the fintech world. Companies are founded, investments are made and new products are brought to market. Sometimes it's hard to keep track of everything. We take care of that and summarize the most important news of the previous month in a compact overview together. So here is our news for the month of November.
GetSafe now also with motor insurance
The Heidelberg-based InsurTech Getsafe is entering the car insurance business. With the Getsafe app, customers will from now on always have their car insurance with them. For this service, Getsafe is cooperating with iptiQ, the B2B2C white-label insurer of Swiss Re. The Swiss company acquired a stake in Getsafe in the summer.
Adyen offers giro cards for merchants
The Dutch payment provider Adyen becomes active as a girocard network operator and enables shops and merchants throughout the eurozone to accept the popular debit card. For this purpose, Adyen offers a complete girocard solution, including reconciliation, reporting and settlement services.
Launch of ING Deutschland and AXA cooperation
In cooperation with AXA, ING Germany is offering an exclusive insurance package comprising liability, household and buildings insurance. The offer is initially available for ING current account holders, but will be offered to other customer groups in the future. The digital insurance solutions can be taken out and managed directly via ING Online Banking.
Liqid raises money
FinTech Liqid wants to give well-heeled customers access to the funds of world-famous venture capitalists through a cooperation with family office Lennertz & Co. And the idea is apparently going down very well: Within the first 20 days after the announcement, Liqid was already able to collect 20 million dollars.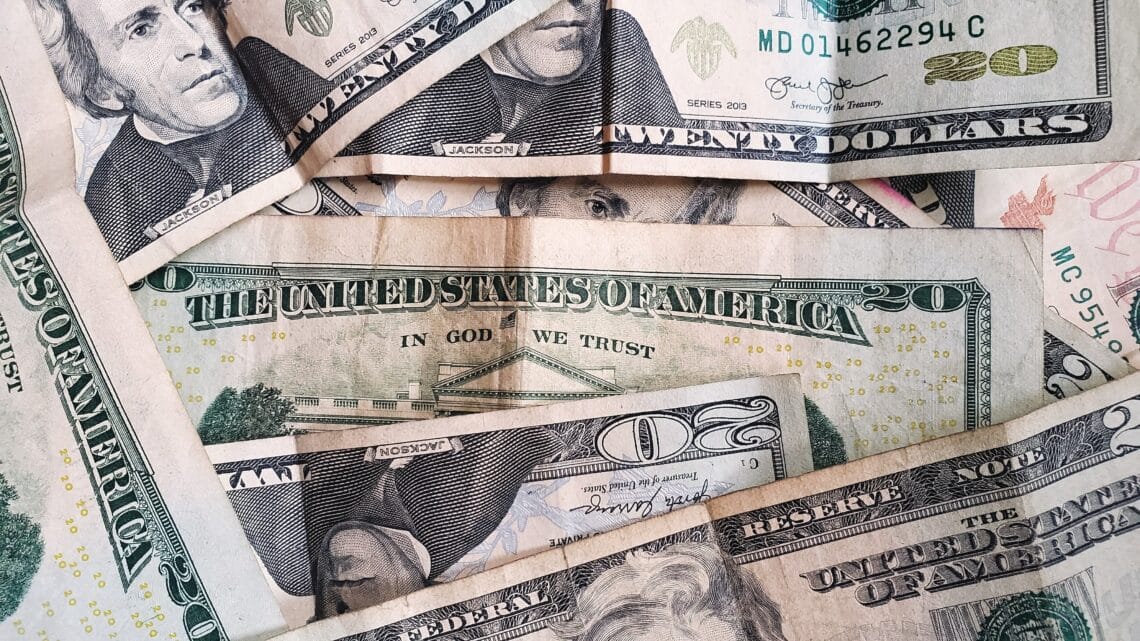 Not bad for the targeted total volume of 50 million dollars. On average, Liqid customers have invested about 300,000 euros, so the number of investors so far is in the upper double digits.
Ant Financial IPO called off
Just two days before the planned IPO of Alipay operator Ant Financial, China halted the project. The Chinese financial group will not be listed in the "Star Board" segment for the time being, the Shanghai Stock Exchange announced in a completely surprising move. Shortly afterwards, Hong Kong also rejected the planned issue, citing gaps in disclosure requirements. The stock market price of Ant's major shareholder Alibaba then collapsed. The background to this is apparently a dispute between state regulators and Alibaba/Ant founder Jack Ma.
Strive and Revolut take child accounts into focus

The British FinTech Strive has taken over the Australian competitor GoSave and is now preparing a special account offer for parents and their children in the course of the acquisition. UK challenger bank Revolut is also concerned about the financial future of children. As of now, parents can add a co-parent to look after their child's Revolut Junior account and set tasks that, if completed correctly by the child, will lead to rewards. For already paying customers, the integration of the feature is free of charge.
Cash injection for Vivid
Berlin-based fintech Vivid has raised a further €15m in a financing round from US venture capitalist Ribbit Capital, among others. The value of the service, which was launched just six months ago, is thus estimated at €100m. According to Gründerszene, the ambitious startup has raised a total of 40 million euros so far. And the expansion into other European countries is already underway. France is the first country on the roadmap.
Starling plans new financing round:
Starling has hired Rothschild & Co to look for investors willing to give the British neobank a cash injection of 200 million pounds, according to a Techcrunch report. In previous rounds, Starling had already raised a total of 363 million pounds – and currently comes to 1.9 million customers. This now includes 280,000 business customers, who are playing an increasingly important role for Starling Bank. The new financing round should be extremely exciting for VCs – after all, it should only be an intermediate step towards an IPO, which Starling founder Anne Boden dreams of.
Scalable Capital now also offers "Free Broker" model
The FinTech Scalable Capital, so far mainly known as a roboadvisor and nominated for the "Fintech of the Year" award by Payment and Banking, has also been offering a broker since summer. Until now, trades were only possible at no extra charge if you opted for the flat rate model "Prime Broker" with fixed monthly costs.
Now, however, the "Free Broker" model, which has no monthly fees, also offers the possibility of buying 600 ETFs free of charge or setting up savings plans on them.
Finleap becomes an experimental laboratory
The Berlin fintech incubator Finleap is testing three new business models aimed at end customers. MoneyCircus targets Generation Z and is dedicated to the topics of saving and investing. Divorcy aims to support people who are thinking about divorce. And TenenZ is a foray into the real estate market: The brand is aimed at landlords, who could use it to offer their tenants new things, such as neighborhood-based mobility services like bikesharing, insurance or even consumer loans. However, all three ideas are only tests for the time being, and Finleap wants to explore their market potential via surveys in social media, among other things.

O₂ Money uses functions of finleap connect
After the end of the cooperation with Fidor Bank, the cooperation between mobile operator O₂ and its new partner comdirect is taking on more and more concrete forms: The joint finance app O₂ Money has been live since last week. The app uses various micro-services from finleap connect, such as the function for linking third-party bank accounts, sales categorisation or contract recognition.
Oney jumps on trend
The French Oney Bank wants to roll up the German market with its "Buy now, pay later" feature, which enables invoice and hire purchase, and also become the European market leader in this area. Oney is an old hand in the business – the institution emerged from the French department store chain Auchan back in 1983 to offer consumer loans to its customers. Since last year, the major bank BPCE has held 50.1 percent of the shares, with Auchan holding the rest.
Fintechs worry about UK location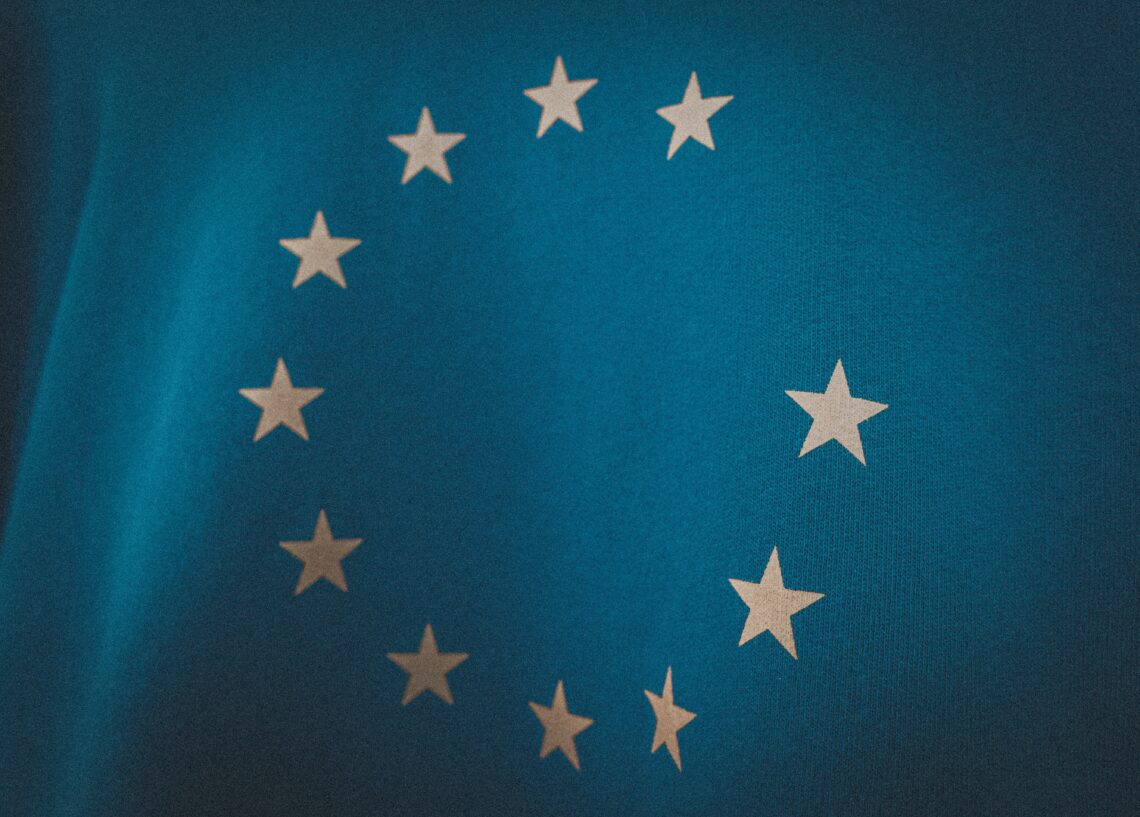 Worried about a (now likely?) no-deal Brexit, fintechs like Curve and Modular have recently set up new "EU outposts" to ensure they can continue to operate in the EU post-Brexit. And Revolut is seeking a license in Ireland in addition to its existing license from Lithuania.
Finiata is on the upswing
The company Finiata, which was shaken by Corona, was able to secure 7 million euros. The fresh capital is to be used to promote partnerships as a technology provider for banks, for example, which rely on prompt, reliable credit checks and decisions for small businesses, the self-employed and freelancers. At the same time, CEO Einfeld hopes for a return to the German market – Finiata is currently only active in Poland.
Klarna offers current account
With the shopping functions in the app, Klarna already puts itself between customers and merchants, now Klarna wants to offer a current account in its app in the coming months. The basic functions and the debit card for the account will be free of charge. Since Klarna wants to become the main account for users in the future, this step is quite logical.
Is Kontist collecting money again?
Fintech Kontist, also nominated for the "Fintech of the Year" award, is one of our contenders for "Fintech of the Year" with its financial solution for freelancers and solo self-employed. In an interview with Handelsblatt, founder Christopher Plantener reports on the positive negotiations with investors and holds out the prospect of possible financing of "several tens of millions of euros".
How well is SumUp coming through the crisis?

Is SumUp, a possible contender for "Fintech of the Year," struggling more with the Corona crisis than publicly portrayed after all? A document reveals that there has been a "material decline in transaction fees and card reader sales." According to the company, the number of connected merchants has grown to "more than two million".
Bad timing for Google Pay in Austria
While Austria is currently in a hard lockdown and customers are making few purchases, Mastercard is launching Google Pay. Prerequisite for the use is an account with one of the participating fintechs N26, Revolut, Curve, Monese or Viva Wallet.
The finleap ecosystem is growing
The platform deineStudienfinanzierung, known from the VOX TV show "Die Höhle der Löwen", is now part of the Berlin-based company's portfolio. deineStudienfinanzierung bundles the most important financing products for the time of studies, such as student loans, Bafög or scholarships.Dr. Florian Resatsch of finleap hopes that the acquisition will help him to better understand and reach Generation Z. finleap wants to continue to woo the users of deineStudienfinanzierung even after the end of their studies.
Stocard now also with payment function in Germany
Mannheim-based startup Stocard is now bringing its payment function to Germany, France, Italy and the Netherlands, after it was already launched in the UK in June. Users can create a virtual debit mastercard directly in the app with Stocard Pay and top it up, for example, via bank transfer. Android users can then pay directly via the Stocard app, iPhone users via Apple Pay.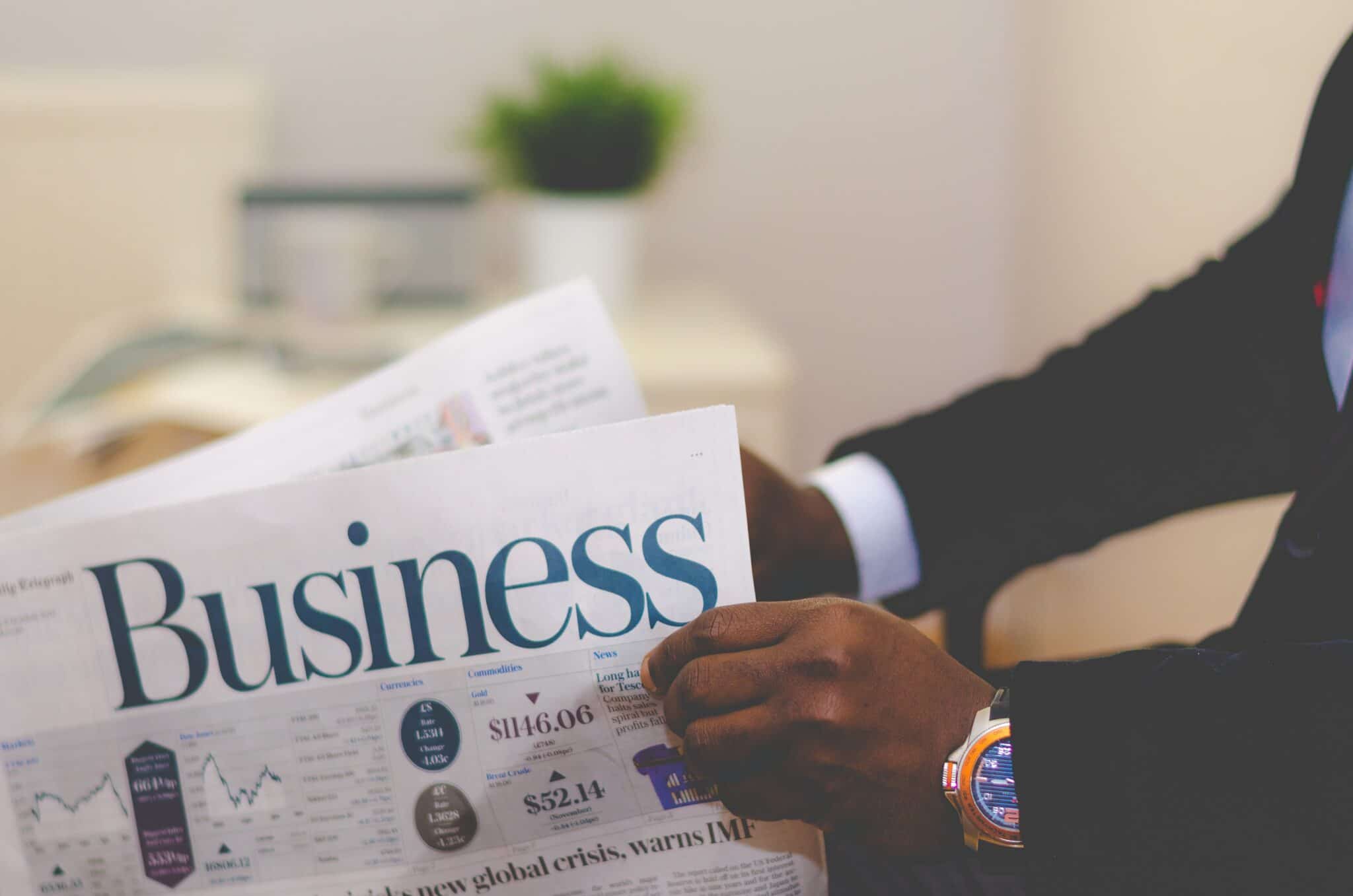 Square takes the plunge
Sending money, paying, trading shares and buying Bitcoin – everything is possible with the financial app from Square, a mobile payment provider based in San Francisco. However, the successful project is still largely unknown in Europe. In the meantime, Square is also putting out feelers to Europe: It is already active in the UK, in Spain it bought the P2P app Verse and has recently also become the lead investor of Satispay from Italy.
Stripe seeks revaluation
With various payment methods such as credit cards and invoice purchases, Stripe has long been one of the hottest betting FinTechs in the world. And so the company is now preparing a new funding round, aiming for a valuation of $70 billion, possibly even $100 billion. This would easily double the valuation of the US FinTech financed by Elon Musk, Peter Thiel and Sequoia Capital.
Traxpay partners with KfW-Ipex Bank
The supply chain finance platform Traxpay has gained an important new partner on the banking side: the state-owned KfW-Ipex-Bank. Since the new Traxpay anchor investor Deutsche Bank with division head Stefan Hoops explicitly supports the idea of an open platform, "other banks can join at any time", Rupprecht continues;
Funding for sustainable fintech Cooler Future
The German-Finnish startup Cooler Future includes an analysis of customer accounts for their ecological footprint. For this purpose, the Helsinki-based company wants to set up exclusively sustainable funds. For this sustainable concept, there is now 1.4 million euros in funding from European investors. The company is backed by ex-Rocket manager Matti Rönkkö.
Yapily arrived in Germany
With the financial injection of a total of 12 million euros behind it, Yapily is now investing in its German expansion. In addition to Germany, the British company is already active in Italy, Spain, Ireland and France. "This means we can be the partner for our customers in several markets at once," says ex-Finleap manager Chris Scheuermann, who is to drive the German business forward.
Satispay is bursting with cash
Just a few days ago, Satispay's head of Germany Eric Lein told you in presented in more detail in our questionnaire. And now the Italian provider of mobile payment announces a fat round of financing: The company receives a proud 68 million euros in capital injection from the US FinTech Square and the Chinese WeChat operator Tencent, among others. The deal is worth a total of 93 million euros, with the remaining 25 million euros going to former shareholders. The new financial resources will be used, among other things, to strengthen the expansion on the German market and expand the team.

"BürgFürMich" launched by Euler Hermes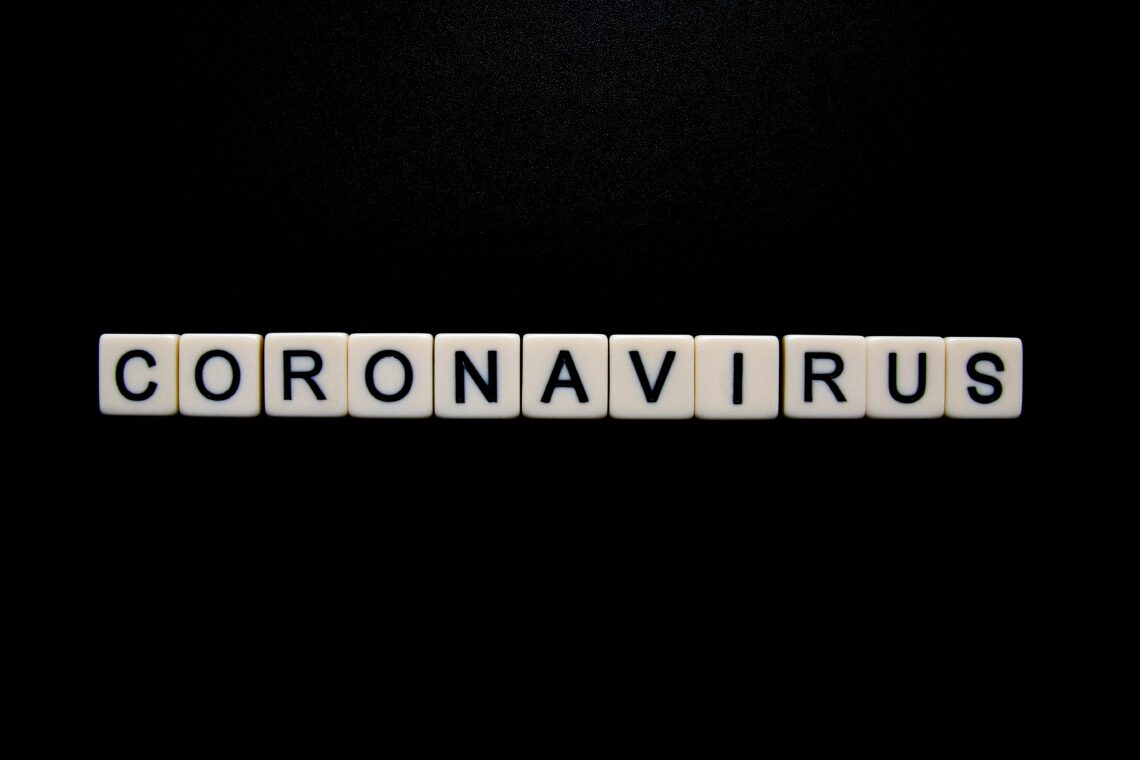 After a beta phase, Euler Hermes has now opened its newly developed guarantee platform "BürgFürMich". This is intended to give SMEs the opportunity to secure their business with guarantees, especially in the Corona crisis;
Personalia:
Star Finanz gets new managing director
Bernd Wittkamp, CEO of Star Finanz for many years, is ending his activities at the turn of the year in order to devote himself to new challenges. He will be succeeded by Jochen Balas, who has been responsible for the areas of product management, development, user experience & operations as Managing Director since 2017. There is also another change in the management team: Dr. Christian Kastner will leave in mid-2021, and Jens Rieken will join Martin Tobies, who has been a member of the Management Board since 1 June 2020.

Dr. Michael Oberste becomes Getsafe Chief Financial Officer
Dr. Michael Oberste, previously Managing Director at Roland-Versicherung of the AXA Group, will become Chief Financial Officer at the new property insurer of the Getsafe Group, for which the licensing procedure with BaFin is currently underway, in January 2021.
New Country Manager at Qonto
After a few weeks ago the news of the departure Philipp Pohlmanns had surprised the industry, the French Neo Bank Qonto initially no country manager in the hotly contested German market. Now the vacant position has been filled again. With immediate effect, Torben Rabe is responsible for Qonto as Country Manager and is allowed to get involved in the controversial neo-banking market as of today. Once again, Qonto is relying on a manager from a foreign industry, similar to his predecessor. Most recently, Rabe worked for Bird, where he led the operational development of the DACH business.
Interim solution for the European Payment Initiative
Martina Weimert is to lead the new European Payment Initiative (EPI), at least on an interim basis. As a partner of the consultant Oliver Wyman, she is considered a payment expert. This is good news, after the originally planned head had recently dropped out of the race with media attention. At the same time, DSGV board member Joachim Schmalzl was appointed head of the Brussels-based company's supervisory board.
Reinforcement for Yapily
The British company Yapily is bringing an experienced man on board for its expansion into Germany: Chris Scheuermann has worked for Finleap and PayPal, among others, in the past. He will set up the German office as commercial manager for the DACH region with immediate effect.