"Pension levels only know one direction," says Karolina Decker from FinMarie. This is a worrying development for future generations – especially because women are affected more than men, especially women. The reasons why women often have much less money in their accounts at the end of their working lives are well known: Gaps in employment due to family time and childcare, half-day jobs and lower pay. However, the statutory pension will no longer suffice in the future.
Especially for women, it is becoming more and more important to be informed about alternative investment opportunities in order to be able to continue to live financially independent. The Berlin Company FinMarie around founder Karolina Decker offers women one-stop financial advice and cost-effective investment via Robo Advisor Tools.
Equities will remain a typically male topic in 2020: One in five men (19 percent) owns shares or equity funds, whereas for women it is only one in eight (12 percent). Share ownership depends very much on income and, of course, age. That is why FinMarie works with women to analyse the current opportunities, goals and needs, but also the risks and gaps in provision.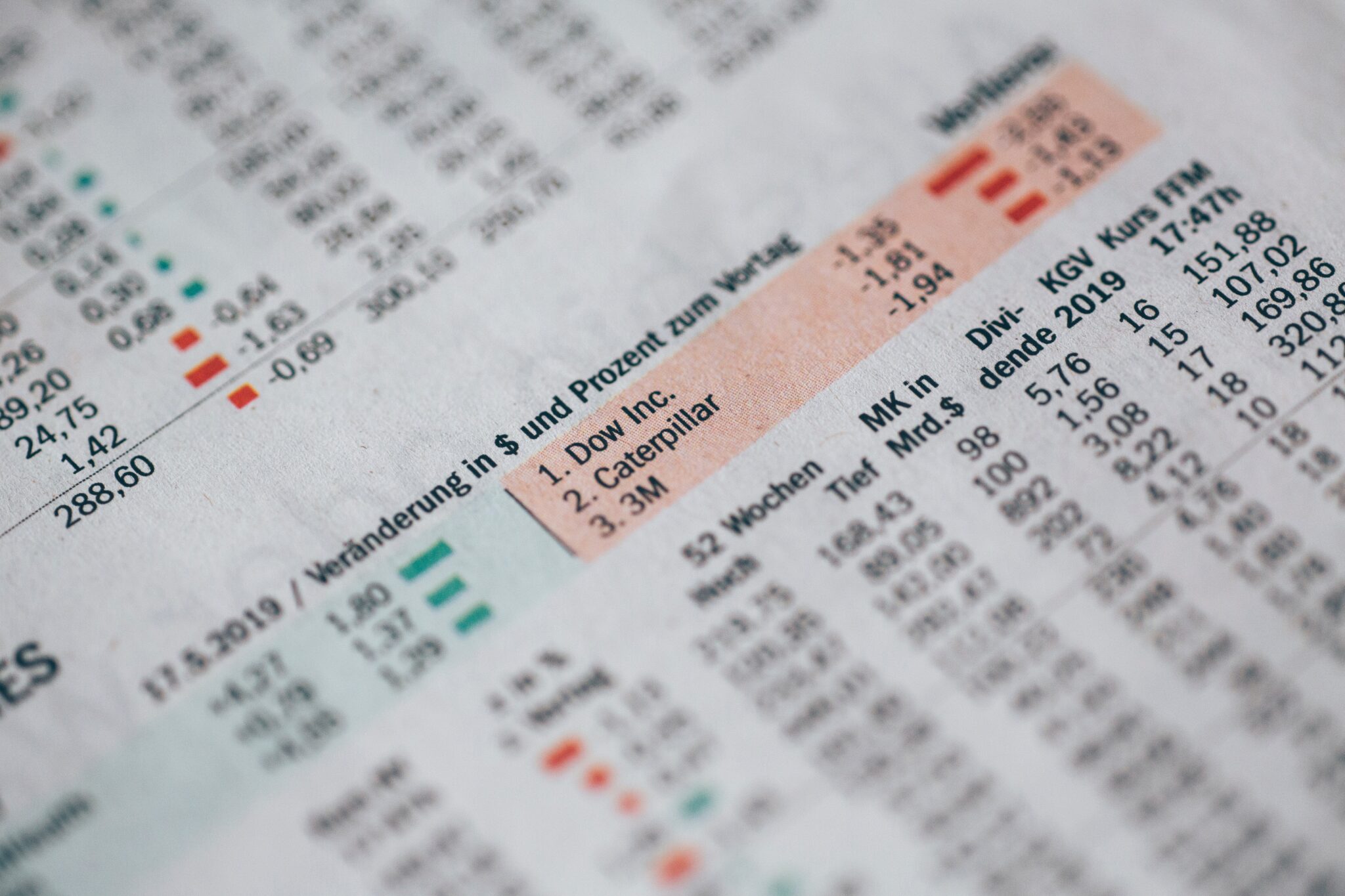 On this basis, a financial investment portfolio and finance plan is to be developed.
Do the traditional banks offer too few attractive offers for women or is the communication simply not right?
The communication and approach is simply not right. Although women have been using online or mobile banking just as frequently as men for a long time, they place considerably more value on good personal, independent advice or coaching than male customers. A financial coach or advisor who knows a target group very well can look after your customers much better and in a more targeted manner and accompany them through their individual phases of life. The better I know what the specific economic risks of a professional group are and how women want to develop professionally, the better I can advise and develop suitable solutions.
If "invest and multiply money" is not exactly a personal hobby, then the discussion can be very time-consuming and paralyzing: What arguments do you use to convince women to take up the issue?
Lower wages, the threat of poverty in old age, a pension gap of 26 percent – issues that mainly affect women. A further cutback for women often occurs in the parenthood phase. A large proportion of women drop out of the workforce to continue working part-time. Meanwhile, men move up the career ladder and improve their income. These circumstances cannot be remedied simply and immediately. These issues are only decided by pressure and publicity at the political level. This makes it all the more important for women to inform themselves about their financial options. There are more options than a simple savings account…
Many women are happy that they have just enough money to live on: Which products do you recommend to them?
Investing in ETFs is easier than many women think. If you use the FinMarie tips, you will gradually arrive at a favourable ETF portfolio. Free ETF savings plans bring in several thousand euros over time. Passive funds that reflect the market at low cost are much better suited to women.
In recent years, Exchange Traded Funds (ETF) have established themselves in this segment. These exchange-traded funds invest very cost-effectively and passively according to predefined indices that represent a part of the market such as European stocks. With less than 10 ETFs, a large part of the world market can already be represented.
What do you and your co-founders do differently at FinMarie than the classic investment advisor?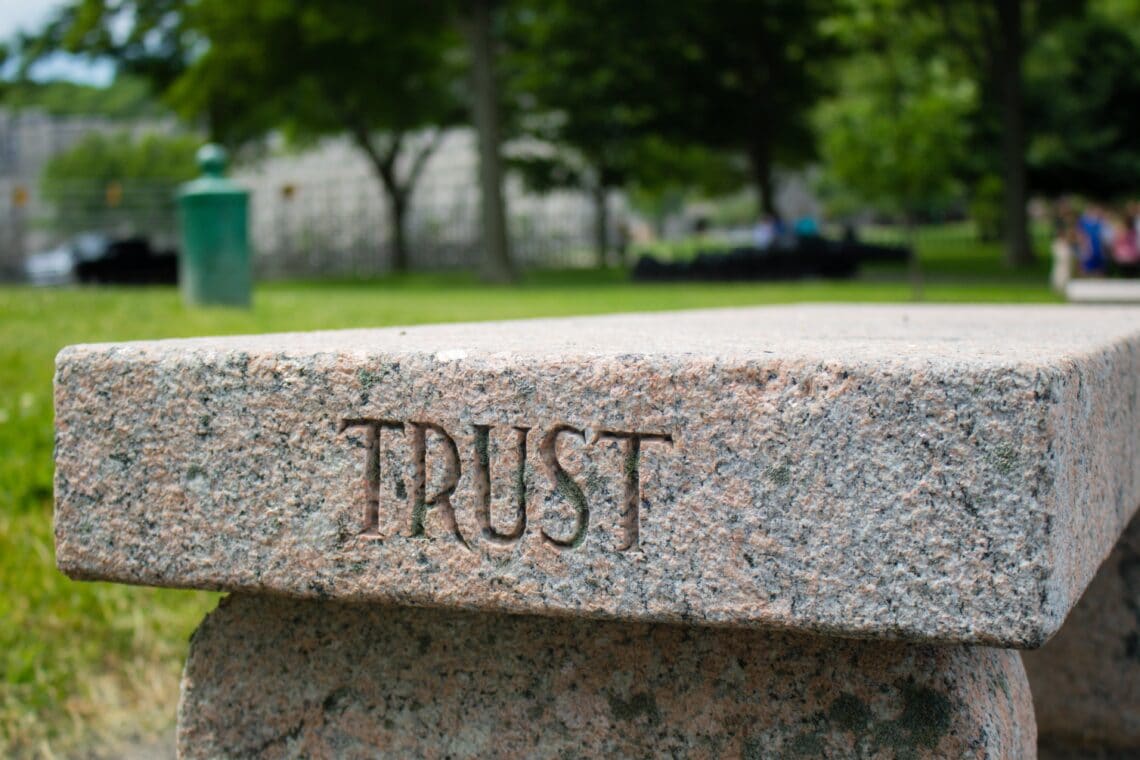 As FinMarie we offer financial coaching, financial education and investment solutions to help women gain more confidence with their money. We offer a range of investment solutions based on our own research into the products available on the market, a Women community focused on increasing knowledge and confidence about money and investing, which is also complemented by workshops and financial coaching.
A customer can choose which entry point suits her. She can go online and invest directly in one of the offered Robo Advisor partner platforms, or she can opt for a 15-minute free chat to get all questions answered and build trust first, or book financial coaching right away.
Is it a cliché that women want to invest their money in a more sustainable and purpose-driven way and are therefore more likely to forego returns than men?
Ethical investments for women are investments that not only do you good by increasing your assets. They also do good in other ways. The fact that women in particular attach importance to sustainability and ethics in investment is proven.
In many relationships and marriages, the husband is usually still in charge of the finances – what speaks for a division of labour according to inclination?
When couples decide to have a child together, women should insist on making private arrangements to compensate for their disadvantages despite all romantic feelings. This can mean, for example, that during the time when the woman is mainly looking after the child, the partner compensates by making voluntary contributions to her pension fund. It is also possible to take out private pension insurance. The same applies the other way round, of course, if the father reduces his working hours in order to look after the child.
Clever saving and investing is by no means difficult. As a couple, you need clear words and open communication so that money does not burden the relationship.
Shares, ETFs, custody accounts and short selling are all terms from the financial industry: How familiar are women with these or is there a difference between them and men? If so, how do you explain this?
Women want to understand how products work before they invest. Only then are they prepared to take the associated risks. In contrast to men, women attach greater importance to portfolio transparency and more detailed information, and investments are more widely spread. It is important that women take responsibility for their finances in order to be able to lead a self-determined life. Every woman can easily obtain basic information about this online on the FinMarie homepage, podcasts or blogger websites, which explain all financial topics in an understandable way. FinMarie and Mind the Gap e.V. want to break the taboo with the topic of this issue and talk about wealth.
Why do you think that Robo-Advisors of all people are the appropriate vehicle for women?
When you think of ETFs, you have to think of automated investment. We design the way to a better investment solution with the help of intelligent technology and based on scientific findings. Our goal is to deliver quality and transparency and to make it as easy as possible for women to invest their money. And if you are short on time, you can invest your money easily, cheaply and time-saving with the help of a Robo-Advisor. Already starting from small minimum investment sums of 25€ an investment is possible here.
"Our goal is to provide quality and transparency and make it as easy as possible for women to invest their money."
And the Robo-Advisors take care of your investment objectively, without emotions and automated on the basis of algorithms.
Have women beyond generation Y/Z caught up in terms of saving behaviour and capital formation over the last few years?
Equities will remain a typically male topic in 2020: One in five men (19 percent) owns shares or equity funds, whereas for women it is only one in eight (12 percent). Share ownership depends very much on income and, of course, age. Generation Y/Z shows a constant interest in the stock market, working at a low level. In this generation, around one in ten (eleven percent) invests money in shares or equity funds.
Younger people generally have less financial leeway at the beginning of their careers. With increasing professional experience, their disposable income grows and with it their willingness to put more money aside, also in shares. In this respect, ETFs savings plans are one of the best and cheapest ways to build up a fortune in small steps. From just 25 euros a month, women can fulfil their dreams and provide for old age.
Thanks to digitisation, access to financial education is becoming increasingly easy. Teenagers always have the smartphone in their hands: do you think this will lead to a gender equality in saving behaviour?
The Millennials are very fond of technology and use smartphones & Co. not only for leisure time but also for work and financial purposes. In general, the generation is very mobile and flexible. Apps make our lives easier and meanwhile there are apps for everything, including apps to save and invest money more efficiently.
And millennials (regardless of gender) tick completely differently in money matters than their parents. They are more interested in green, social and political values.
FinMarie also goes beyond the topic of climate change and is oriented towards the 17 UN Sustainability Targets (SDGs)- vividam portfolio. In recent years, the volume of assets managed in special sustainable investment strategies has grown rapidly – and there is no sign of this trend slowing down. In addition, it is very important to offer a strong tech platform and financial apps and to respond digitally to the needs of the millennium. We want to teach business and financial knowledge that is linked to the reality of young people's lives. financial education should also be fun.