For Franziska Schmid economy and ecology are no contradiction. On the contrary: in the future it can only work together! In her monthly column "Let's think! Green! monthly column, she comments on sustainable developments in the banking and payment sector and calls for more willingness to implement them!
China likes to paint itself green, which is still the largest CO2 emitter, far ahead of the USA. However, in recent years China has done a lot for environmental protection and for sustainability in renewable energies.
Major efforts have also been made in the financial sector. For example, an industry guide for the "green industry" was developed, based on China's ecological civilisation plan. It aims to identify the "green industries" and make investments to promote their development attractive.
Green energy points inspire customers
Alipay has recognised the importance of directly involving people in sustainable behaviour and has been using the power of its digital technology to drive climate protection since August 2016 The Alipay-Ant-Forest–project, launched on the company's mobile app, rewards its users with green energy points for every step they take to reduce their emissions, for example by using bicycles or buying sustainable products.
Pure gamification: In the app, the points grow bit by bit into a virtual tree. Once sufficient energy points have been collected, users can have "real" trees planted in northwest China. The company cooperates with local NGOs on site, which are responsible for planting and maintaining the trees. The progress of the green point score can be followed in real time in the app and shared via social media. Users should thus become aware of their personal CO2 footprint.
Active users of Ant Forest indicate that their usage and consumption behavior has changed in favor of more sustainable variants. They also develop an understanding of what CO2 means and the impact of their lifestyle on the environment. This development is positive. More than 500 million Ant Forest users have contributed to the fact that more than 100 million real trees have now been planted in northwest China with a total area of 156,862.7 football pitches.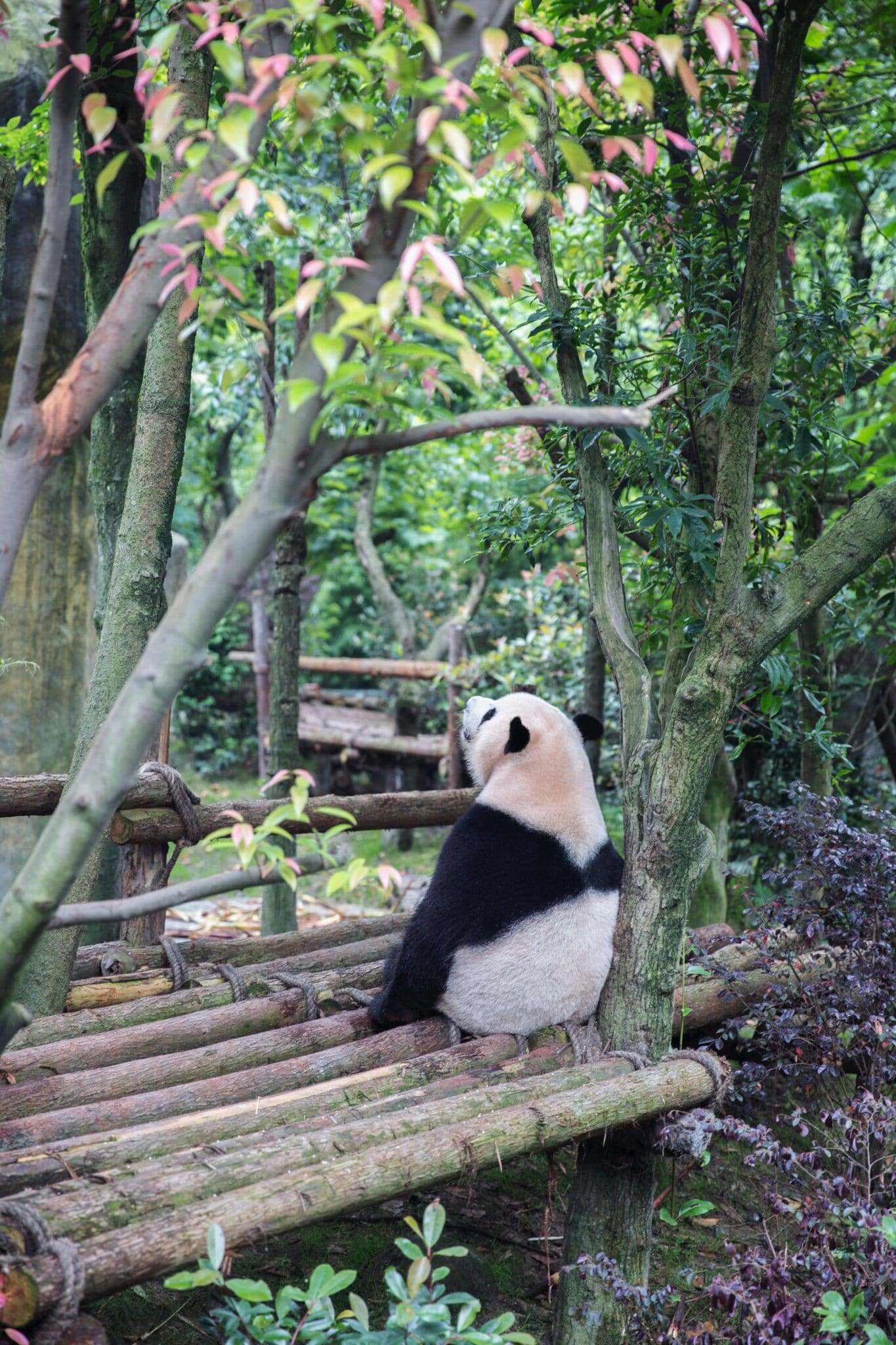 Appeal to the green conscience as a motor for growth
In addition, with these measures, Ant Forest is contributing to the creation of around 400,000 jobs and an income of RMB 60 million (USD 8.4 million) by planting trees together with farmers, developing organic agricultural products and linking them to e-commerce platforms.
All in all, it sounds like a good solution. Doesn't it? After all, Alipay uses payments to track and promote sustainable consumer behaviour and at the same time stimulate the economy – the figures speak for themselves.
But does China's unchecked economic growth go hand in hand with a sustainable lifestyle? First: Why not? Let's dare to read the following: Until now, the payment provider WeChat-Pay in China a higher user frequency than Alipay WeChat-Pay is characterized by a special comfort for users, as it not only offers payments, but is also the main communication tool of the Chinese.
Does Alipay want to close the gap by encouraging users to use the payment tool more actively in various everyday scenarios? For this Ant Forest offers a new way to stimulate user interaction.
Advantage: The increased user frequency results in important user data, which Ant Group probably knows how to use. Currently the Ant Group is also earning money through advertisements of supposedly environmentally friendly providers on Ant Forest, such as bicycle and car rental companies. Travel offers are also planned, so that users can visit "their" real planted trees.
Energy consumption of the app cannot be compensated by trees
And what does all this have to do with sustainability? First of all, little, as long as using the many different functions of Ant Forest all require more energy than can be compensated by planting a tree. This requires determination: Only when the energy is generated from renewable sources will the balance improve.
With Ant Forest, Alipay succeeds in motivating users to regularly check their green point scores and provides an incentive to rethink. Users are definitely willing to behave in a more sustainable way. The more simple, everyday options are offered, the more open-minded users are. Ant Forest combines monetary incentives with an ecological rethink and thus makes a profit at the same time.
But an Ant Forest model is not yet in sight in this country.
In theory, by the way, this could also theoretically apply to the users of European payment providers – creates incentives for the users and thus turns them into climate activists! An idea that needs to be thought through to the end so as not to mix apples and pears. Without a clever energy strategy, such projects will remain a sham. But an Ant Forest model is not yet in sight in this country anyway.