And another crazy… Yes, I know! The Year of Payment & Banking
Last year just before Christmas I usually wrote one phrase on all the Christmas cards, "What a tumultuous, crazy year…2021 will be better, I promise!".
Yeah right…so I'm not promising anything on any cards this year. At most, I can congratulate everyone who didn't go completely crazy or simply gritted their teeth and persevered.
Annual reviews have always given me a lot of pleasure in the past. But I think we can all agree that while 2021, like the year before, will go down in history as page-turning, we're just thankful it's over. However, in the past 12 months I have learned more than ever, grown faster, rediscovered my passion and am proud to say that in our tenth year of foundation, after the famous link list, we have got a lot off the ground and even though it has been exhausting, we have achieved a lot and implemented a lot as an ever growing team, and ultimately we are still setting a footprint in the industry. This was and is only possible with new ideas, daring concepts and a little faith in God.
With the events it was also this year such a thing, an emotional up and down! What works, what doesn't, where does it work, where doesn't?…arrivederci, plannability! Pretty exhausting when at least one line of business is based on the principle of bringing many different people together in one place. Nevertheless, we did it again in 2021 and are especially proud of what ultimately came out of it. Long live digitalization.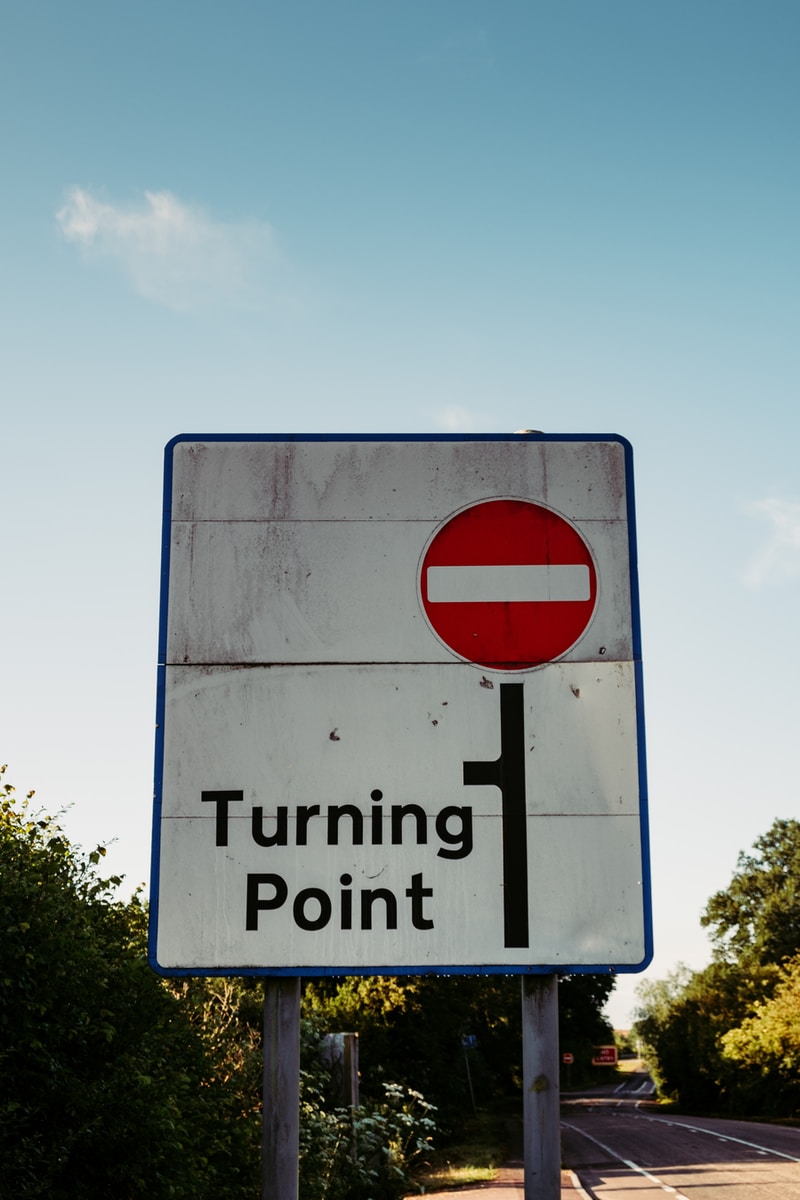 But seriously, our events were different than usual, sometimes purely digital, sometimes as a hybrid event, but we managed to provide the people and our community with good content in different ways, made it possible for interested people to exchange ideas and managed to bring many top-class and intelligent personalities on stage in different formats. With the CryptX, In mid-November, we even managed to launch a completely new format, which from now on will be a fixed part of our event portfolio and we want to become the interface between the classic financial market and the new crypto world with the topic and fill it with the best industry-relevant content.
But, the world is still upside down… and continues to turn our everyday lives upside down. I guess that's the new normal then. Even in 2021 many things were different, but thanks to this great team, our top community and the best sponsors in the world, we took new ways, took old things, thought new things, tried new things, got desperate…but just did it.
I am immensely proud of this team, which is driving our media company forward with passion, commitment and great ideas. We pulled off all of our events, albeit a little differently, pushed our blog and many collaborations, published a whopping 80 podcast episodes in 2021 (we're now on episode #355) and a whopping 865 articles.
All this, of course, does not happen without people. People who give us a lot of support in the foreground, but also in the background. We would like to thank these people again explicitly at this point!
Ziska Thalhammer for so much support with design and visual concepts! No one prints more beautifully.
Stephan Lamprecht, our man in the news. Every day you see the result of his work. Thank you for your newsletter
Tim Teichert – for your design skills, your attention to detail and lightning fast implementation.
Marcus Hauer, the man of the most beautiful websites
Straightvisions – keeping our backend up and running
Livestream Watch – we'd do a TV format with you too!
Storytile – we don't know anyone who can summarize so quickly and so well
Fredenhagen – the greatest location with the nicest people in the Frankfurt area
Satis & Fy – even without confetti cannon, the best people at the controls
The operative team – Christina, Maik, Sebastian & Nadja
our founders & idea givers:inside: Kilian, André, Miriam, Jochen, Rafael
Besides the many people who keep Payment & Banking running, it is these wonderful companies that keep us afloat. Without you almost as little runs here and therefore our great thanks to our loyal sponsors and partners who make all this possible! Thank you, thank you, thank you!
2022 it's more to come. We continue to have great and old companions, but you new partners who will implement many new ideas with us. There will be some new formats coming, and we'll also be reviving the old classics, like our popular infographics, on a regular basis. The collaboration with many new and well-known guest authors from the industry also remains part of our Payment & Banking idea. I'm looking forward to that, with a great team by my side.
But even more so for authenticity. Real conversations, real meetings, real people, real toasts…because I hope we stay true to our gin tradition in 2022.
Here's a little sneak peek of what to expect in 2022:
Payment Exchange
At the Payment Exchange, we have been bringing together the most important minds and decision-makers from the payment and fintech industry in Berlin since 2016, in order to discuss developments in payment transactions with personally selected representatives from retail and eCommerce for two days. On 31.03 & 01.4 2022 we welcome our guests at the "Cirque de payer"
banking exchange
On June 23/24, 2022, we open. "(BE)X-Files" , because we know: The truth is out there somewhere.
For the seventh time, together with our selected guests in Frankfurt, we will spend two days talking about developments in the banking industry. Exchange means exchange at eye level. Exchange between the most important minds in the industry and our guests. On site and digitally streamed.
Transactions 22
For one day on September 9, 2022, the most important minds in the digitalization, payment and banking industries will meet at Transactions. Once again, national and international stars from the digital business will be on stage to provide an outlook on future trends in the industry. After a stellar debut in November 2019, Transactions is a permanent fixture at our events and open to all.
CryptX
The crypto world is also on the cusp of becoming a part of the payment & banking world. CryptX is where the most important minds in the bitcoin, blockchain and cryptocurrency community meet. National and international stars from the digital business will be on stage and give an outlook on future-oriented developments in blockchain, DLT, Bitcoin & Co. On 24 November 22, it's building the interface between crypto and financial markets and focus on the implications of crypto and blockchain for the traditional financial market.
Thanks to our great community
Dear readers, dear listeners, dear community, last but not least you deserve the most thanks, because what would all this effort be without you – nothing. Thank you for your loyalty, the good exchange, the many constructive discussions, the criticism and the many praises, the pleasure of reading and listening.
Wishing you all a wonderful, reflective Christmas season, an inward down and enjoyment, joy, contentment and beautiful moments. Take care of each other, be considerate and stay healthy or as they say nowadays: stay negative!
On behalf of the entire Payment & Banking team, I wish you all a wonderful, reflective and exhilarating holiday season and a good, healthy and prosperous start to the New Year.